<!- mfunc search_box_body ->
<!- /mfunc search_box_body ->
---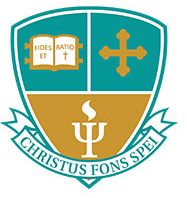 Institute for the Psychological Sciences
Map 2001 Jefferson Davis Highway, Suite 511, Arlington, VA 22202»(703) 416-1441 »http://ipsciences.edu
<!- mfunc feat_school ->
Featured Programs:
Sponsored School(s)
Sponsored School(s)
All school search, finder, or match results, as well as colleges and universities displayed as "Featured School(s)" or "Sponsored Content" are advertisers that compensate us for placement on this site. The resources, editorial content, and school evaluations published on this site are developed independent of the schools that advertise here.
<!- /mfunc feat_school ->
Interview
Clinical Psychologist and Psychotherapist Dr. Anna Pecoraro, the Director of the Masters of Science in Psychology (MSP) Program and an Associate Professor in the Doctoral (Psy.D.) Program in Clinical Psychology at the Institute for the Psychological Sciences of Divine Mercy University, joins us today to discuss the MSP.
1. Can you tell us about your online Master's programs offered at the Institute for the Psychological Sciences (IPS) of Divine Mercy University?
Currently, we have a Masters of Science in General Psychology (MSP) program. The MSP is attractive to many people from different walks of life. Many of our students are already working in a human service field, such as social work, or they are in some form of ministry or service to the Church, such as Priests, religious, and lay leaders. We have students who are police or involved with emergency services or are past or current members of the military. We also have many business people, educators, stay-at-home parents, and retired individuals.
The goal of the MSP is to form dynamic leaders who are effective and integrative in their work with individuals, groups, entities, and systems. The MSP provides human and scientific psychological formation that is completely integrated with the Catholic-Christian vision of the human person. Although the MSP is not designed for clinical training or as 'licensure track' program with a goal of forming psychotherapists, MSP students learn important listening skills and acquire much information that is useful to the helping professions, especially where assisting human flourishing is concerned.
In the MSP, students learn basic listening skills, developmental theories, basic psychopathology, personality theory, and techniques to help people to grow in the virtues and to flourish, as well as: critical thinking skills, basic data collection and analysis, basic program development and evaluation, professional writing, leadership skills, and the philosophical and theological underpinnings of the Catholic-Christian vision of the human person, among other things. We also teach students to focus on strengths and how strengths can help people and systems to overcome difficulties. Students complete a Capstone Project, which is an applied project that really helps them to bring what they have learned to life, in the real world.
2. How long does the MSP take at the Institute for the Psychological Sciences of Divine Mercy University?
In the MSP, there are 12 courses total. Each course lasts 8 weeks. A typical MSP student would require about 28 months to complete the program if he or she were to be continuously enrolled. That does not include breaks that some students decide to take. Many of our students are working professionals, busy parents, or Priests or religious with ministry responsibilities. The MSP was designed with busy adult learners in mind.
3. What do you think makes the Institute for the Psychological Sciences' online MSP program stand out from other programs offered by similar schools?
IPS is really unique in the psychology field because of the integration of the Catholic-Christian Vision of the human person with the best of psychological science and evidence-based practices. Moreover, in the MSP, there is a large emphasis on learning through interaction with one's community in the Capstone Project. Students have a wonderful opportunity to make a difference in their spheres of influence, in their communities. They make the world a better place in some small way, through their Capstone Projects, which are basically highly applied Masters Theses that they work on throughout the program and complete in the last course. All of this is very exciting for many Catholics and other Christians who want to study psychology in a way that will not only help them with personal learning or career goals but will also enrich their faith and help them to serve others.
Prospective students might wonder what our vision of the human person consists of. It is of course grounded in the Catholic Faith, and in a solid philosophical framework. According to the Model of Integration used at IPS, each individual is unique and has innate dignity. Every person is seen as, "rational (intellectual), volitional (free), relational (interpersonal), embodied (including emotions), and unified (body and soul)" and as called not to merely overcome difficulties but to flourish in his or her state of life, vocation, and work (IPS Group, 2014).
This model has deep implications for the way in which IPS students and graduates learn to understand people and systems that are in need of any type of intervention; we do not stop at merely addressing human misery or systemic dysfunctions. We want to see people and systems flourish. We want to see people and systems become "better than well," but for us, this is far deeper than simply using any evidence-based or "Positive Psychology" approach. It all hinges on our view of the human person, the nature of the human person in relationship to God, to others, and to self. This is how our students and graduates take part in healing our culture, one person, group, or system at a time, in the 'here and now,' and they perceive this as profoundly meaningful in their lives.
4. Does your online Master's in Psychology program offer any concentrations or dual enrollment opportunities?
Not at this time. However, the Capstone Project allows students to study a topic of their interest in an in-depth manner and make a real difference within their sphere of influence in the world.
5. How important would you say accreditation is when choosing a Master's in Psychology?
Accreditation is extremely important. Divine Mercy University is accredited by the Southern Association of Colleges and Schools Commission on Colleges. See this page for additional information about accreditation: http://ipsciences.edu/academics-accreditation/
6. What kind of student characterizes your ideal candidate for the Master's in Psychology program (i.e. personality traits, background, interests, career aspirations, etc.)?
The ideal candidate to join our MSP as a student would have a thirst for learning and enthusiasm about learning sound psychological science from an integrative perspective concerned with the Catholic-Christian vision of the human person. Our MSP is especially suited to individuals who would like to learn basic skills to listen and respond to others in a more compassionate and effective manner and to help other people, groups, and systems to flourish.
People come to the MSP for different reasons. Some come just for the love of learning; others come to further their careers. Many of our students already work in human services fields but may need to refine their skill sets by adding psychological knowledge to them. These students may already have a bachelor's degree in psychology or in a field that is related to psychology but may need a Master's degree in order to be promoted to a supervisory, administrative, or program management position.
We have also had students with Masters or Doctoral degrees from other institutions in psychology or related fields who want to complete the MSP in order to "integrate" the knowledge that they have already attained. Also, the MSP attracts people who have studied theology and/or philosophy, as well as Priests and religious. Many other students have no background in psychology or in human services work but are fascinated by it and want to learn psychology from this integrative perspective because of what that knowledge will add to their personal, familial, community, faith, and/or work lives. Some students aspire to go on to even higher degrees in psychology or related fields, after the MSP.
In terms of succeeding in the MSP, it helps, of course, if students have basic knowledge of how to use computers and features of the Internet such as chat rooms, etc., although there are tutorial videos on how to use the course website, and help is available. Self-motivation, self-discipline, and a drive to achieve success in the courses are also important.
7. What are your class sizes for courses in the online Master's in Psychology degree program?
Our class sizes are about 20 students.
8. What are the advantages to earning a Master's in Psychology degree in general psychology, and where are you seeing employer demand for this degree?
A Masters degree in general psychology is a broad-based degree that often assists people to develop in many areas: personally; in terms of family interactions; work situations; critical thinking and research skills; writing skills; leadership roles; ministry, and many others. Many individuals working in human services fields at the Baccalaureate level need Masters degrees in order to be promoted, even if that Masters degree is not a clinical licensure-track degree. And of course, there is always the possibility of earning a licensure-track degree or an even higher degree in psychology or a related field after graduation.
9. Is your university linked with any Government, Educational, or Industrial Partnerships to provide internships or practicum experiences for enrolled students?
The MSP does not have an internship or practicum component at this time, but students interact with their communities through their Capstone experiences.
10. Does the Institute for the Psychological Sciences offer job placement for students who graduate with a Master's in Psychology?
No, but we hope that students will make valuable connections through their work on the Capstone Project, that might lead to networking and finding such opportunities.
11. What type of financial aid packages are available for students? Are there any fellowships, grants and scholarships available?
Financial aid packages and scholarships are available for those who qualify. Interested prospective students can receive additional information by contacting our Admissions office.
12. Do you have any advice for students enrolling in a Master's in Psychology program for the first time?
Time management is an important skill for succeeding in a graduate program. I would advise students to look at syllabi and when assignments are due and carefully plan out and set aside times to work so that they can complete assignments on time. Also, self-care is very important.
13. What do you enjoy most about your position at the Institute for the Psychological Sciences of Divine Mercy University?
Our students are quite unique, focused, and passionate. We literally have students all over the world, and I truly enjoy being of service to them. By helping them to learn as a psychopathology and personality psychology instructor and as a Capstone Project advisor, I feel that, through their work and their future careers, I have an opportunity to impact the world and help to heal culture that I would not have had otherwise. This is quite meaningful to me, and I take it very seriously. I view each student as a unique individual and as a 'gift,' almost like a 'diamond in the rough…' I enjoy seeing the students learn and grow throughout the program and helping them to flourish.
For more information on the online Master's in Psychology program offered at the Institute for the Psychological Sciences, visit them online.

Thank you Dr. Pecoraro, for sharing and participating in this piece.

Reference
The IPS Group. (2014). The theological and philosophical premises concerning the person in the IPS model of integration. Arlington, VA: Institute for the Psychological Sciences. Manuscript.
That concludes our interview!
Learning Format:
Campus
+
Online
Costs
Tuition for full time students (In State): Approximately $ 0.00/year
Graduate Out of State Tuition: Approximately $ 0.00/year
Average Books/Supplies Cost: $ 0.00
Off Campus Room Board Average Cost: $ 0.00
* Based on data
Psychology Degrees Offered:
Online M.S. IN Psychology
Doctoral Program (Psy.D.) in Clinical Psychology
Reviews
Institute for the Psychological Sciences has no reviews yet.
Tuition & Financial Aid
Campus Setting: City - Midsize
Inquire for current tuition
Category:
Institute for the Psychological Sciences has programs in the following specializations:
Clinical Psychology
,
General Psychology
Location
Institute for the Psychological Sciences has campus locations in: Virginia
Nearby Schools for Psychology

American University
(6.03 miles)
Washington, DC

Catholic University of America
(6.20 miles)
Washington, DC

George Washington University
(2.96 miles)
Washington, DC

Georgetown University
(3.85 miles)
Washington, DC

Howard University
(4.80 miles)
Washington, DC
<!- mfunc search_box_nav ->
<!- /mfunc search_box_nav ->
About This Site
We are an open forum for articles, manuscripts, unpublished thesis, and letters as well as a guide for job, career and program advice from like-minded Graduates. We are seeking submissions that will be of interest to the community.