---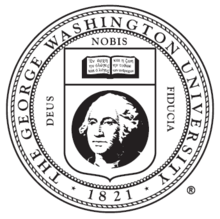 George Washington University
Map 2121 I Street, NW, Washington, DC 20052»(202) 994-1000 »http://www.gwu.edu
George Washington University has a Department of Psychology with a wide variety of training options including undergraduate and graduate studies. These programs cover a broad range subject matter including normal and abnormal behavior, as well as social, biological, and psychological actions associated to those behaviors. The doctoral degrees offered by George Washington University fall into the categories of clinical psychology, applied social psychology, and cognitive neuroscience. Further studies in alternate graduate training programs also include Master's degrees in political psychology and rehabilitation counseling, and Ph.D. programs in professional, industrial organizational psychology, and counseling. Students are required to follow a strategically designed curriculum created with the intention of assisting graduates to extend their learning into other academic programs.
Interview
This school has not been interviewed yet.
Contact us
if you would be interested in an interview.
Learning Format:
Campus
Accreditation
APA Accredited
Costs
Tuition for full time students (In State): Approximately $ 24,120.00/year
Graduate Out of State Tuition: Approximately $ 24,120.00/year
Average Books/Supplies Cost: $ 1,275.00
Off Campus Room Board Average Cost: $ 10,530.00
* Based on 2012 data
Psychology Degrees Offered:
Masters in Political Psychology
Masters in Rehabilitation Psychology
Doctorate of Applied Social Psychology
Doctorate of Clinicial Psychology
Doctorate of Cognitive Neuroscience
Masters in Psychology & Counseling
Reviews
George Washington University has no reviews yet.
Tuition & Financial Aid
Campus Setting: City - Large
Student-to-Faculty Ratio: 13 to 1
Total Enrollment: 15189
Inquire for current tuition
Category:
George Washington University has programs in the following specializations:
Clinical Psychology
,
Cognitive Psychology
,
Counseling Psychology
,
Social Psychology
Location
George Washington University has campus locations in: DC
Nearby Schools for Psychology

American University
(3.53 miles)
Washington, DC

Catholic University of America
(3.67 miles)
Washington, DC

Georgetown University
(1.54 miles)
Washington, DC

Howard University
(2.16 miles)
Washington, DC

University of Maryland
(8.51 miles)
College Park, MD

Institute for the Psychological Sciences
(2.96 miles)
Arlington, VA, Online Option
About This Site
We are an open forum for articles, manuscripts, unpublished thesis, and letters as well as a guide for job, career and program advice from like-minded Graduates. We are seeking submissions that will be of interest to the community.