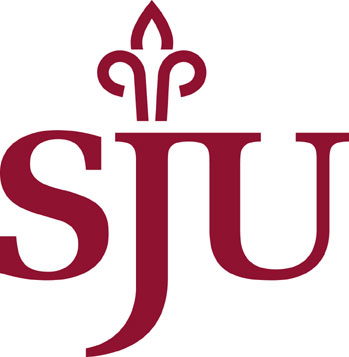 Saint Joseph's University
Map 5600 City Avenue, Philadelphia, PA 19131-1395» 610-660-1000 » www.sju.edu

At Saint Joseph's University, you can prepare yourself for a range of different psychology degrees, from an undergraduate and graduate perspective. The curriculum is designed to excite and challenge you, through a diverse range of subjects and teaching methods. Because of the variety of courses on offer, you can choose to work towards a career in a scientific field, or in a corporate area. The focus is strongly on current and new research, with a particular emphasis on ethical issues. Some of the courses on offer include the undergraduate BS degree, the graduate MS program and a BS/MS combined degree, which takes five years to complete. Experimental psychology is at the forefront of the curriculum.

Interview
This school has not been interviewed yet. Contact us if you would be interested in an interview.
Format
Accreditation
APA Accredited
Psychology Degrees Offered:
Post Master's Certificate in Behavior Analysis
Master of Arts in Counseling
Master of Arts in Counseling Psychology
Reviews
Saint Joseph's University has no reviews yet.
Tuition & Financial Aid
Campus Setting: City - Large
Student-to-Faculty Ratio: 13 to 1
Total Enrollment: 3463
Inquire for current tuition
Latest News on Google
Category
Saint Joseph's University has programs in the following specializations: Counseling Psychology.
Location
Saint Joseph's University has campus locations in: Pennsylvania
Nearby Schools for Psychology

Philadelphia College of Osteopathic Medicine
(1.52 miles)
Philadelphia, PA

Drexel University
(3.79 miles)
Philadelphia, PA

La Salle University
(5.45 miles)
Philadelphia, PA

Chestnut Hill College
(6.42 miles)
Philadelphia, PA

Villanova University
(6.46 miles)
Villanova, PA

Arcadia University
(7.77 miles)
Glenside, PA

Immaculata University
(18 miles)
Immaculata, PA

Wilmington University
(28 miles)
New Castle, DE, Online Option

University of Delaware
(35 miles)
Newark, DE

Rutgers University
(54 miles)
New Brunswick, NJ