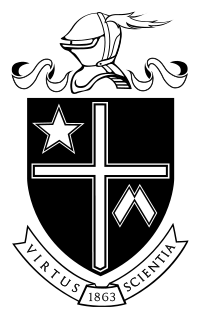 La Salle University
Map 1900 W Olney Ave, Philadelphia, PA 19141-1199» 215-951-1000 » www.lasalle.edu

The School of Arts and Sciences at La Salle University is offers a Psy.D. in Clinical Psychology, in which the faculty are committed to educating and training students to the required level of scientific and practical Clinical Psychology knowledge, so that they may be successful and effective in a variety of psychology professions. The program uses the Practitioner-Scholar training model and includes a wide variety of topics throughout the curriculum such as Evidence-Based Practice, Psychological Science and Theory as well as Sensitivity and Awareness of Individual Differences. On a full time basis, the program is designed to last for 5 years.

Interview
This school has not been interviewed yet. Contact us if you would be interested in an interview.
Format
Accreditation
APA Accredited
Psychology Degrees Offered:
Master of Arts in Marriage and Family Therapy
Professional Clinical Counseling and Industrial/Organizational PsychologyÑManagement and Human Resources
Psy.D. Program in Clinical Psychology
Masters in Psychology/Counseling
Masters in Psychology
Reviews
La Salle University has no reviews yet.
Tuition & Financial Aid
Campus Setting: City - Large
Student-to-Faculty Ratio: 12 to 1
Total Enrollment: 2051
Inquire for current tuition
Latest News on Google
Category
La Salle University has programs in the following specializations: Industrial/Organizational Psychology, Clinical Psychology, Counseling Psychology, General Psychology.
Location
La Salle University has campus locations in: Pennsylvania
Nearby Schools for Psychology

Arcadia University
(3.75 miles)
Glenside, PA

Philadelphia College of Osteopathic Medicine
(3.93 miles)
Philadelphia, PA

Chestnut Hill College
(5.23 miles)
Philadelphia, PA

Saint Joseph's University
(5.45 miles)
Philadelphia, PA

Drexel University
(6.08 miles)
Philadelphia, PA

Villanova University
(10 miles)
Villanova, PA

Immaculata University
(22 miles)
Immaculata, PA

Wilmington University
(34 miles)
New Castle, DE, Online Option

University of Delaware
(40 miles)
Newark, DE

Rutgers University
(49 miles)
New Brunswick, NJ