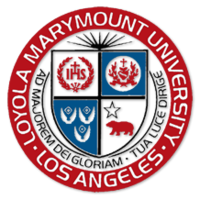 Loyola Marymount University
Map One Lmu Drive, Los Angeles, CA 90045-2659» 310-338-2700 » www.lmu.edu

At Loyola Marymount University, you can take part in a psychology major specifically designed for those who want to gain a greater understanding of human behavior through critical thinking and scientific research. The university ensures that you have a fantastic learning journey and that you will have the opportunity to apply your knowledge to various situations, including personal, family and community. Upon completion of the degree, you can choose to move forward towards a doctoral degree, or you can seek employment in a psychology-related field. The focus is strongly placed on pursuing academic excellence and promoting community service, justice and lifelong learning.

Interview
This school has not been interviewed yet. Contact us if you would be interested in an interview.
Format
Accreditation
APA Accredited
Psychology Degrees Offered:
Education Specialist (Ed.S.) Degree in School Psychology
Master of Arts (Master of Arts) in School Psychology
California Pupil Personnel Services (P.P.S.) Credential in School Psychology
Master's Degree in School Psychology
Reviews
Loyola Marymount University has no reviews yet.
Tuition & Financial Aid
Campus Setting: City - Large
Inquire for current tuition
Latest News on Google
Category
Loyola Marymount University has programs in the following specializations: School Psychology.
Location
Loyola Marymount University has campus locations in: California
Nearby Schools for Psychology

University of California Los Angeles
(6.98 miles)
Los Angeles, CA

University of Southern California
(8.31 miles)
Los Angeles, CA

Mount St. Mary's College
(8.55 miles)
Los Angeles, CA

California State University-Dominguez Hills
(12 miles)
Carson, CA, Online Option

California State University-Los Angeles
(16 miles)
Los Angeles, CA

Pepperdine University
(17 miles)
Malibu, CA

California State University-Northridge
(19 miles)
Northridge, CA

Fuller Theological Seminary in California
(20 miles)
Pasadena, CA

California State University-Long Beach
(22 miles)
Long Beach, CA

Touro University Worldwide
(23 miles)
Los Alamitos, CA, Online Option