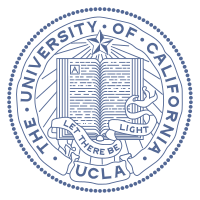 University of California Los Angeles
Map 405 Hilgard Ave, Los Angeles, CA 90095-1405» 310-825-4321 » www.ucla.edu/

At the University of California in Los Angeles, you can study towards an MA or a Ph.D. in Psychology. It is not possible to enroll solely for the MA, as students are expected to be committed towards achieving the Ph.D. at the end of their learning career. There are various major fields or sub disciplines to choose from for the Ph.D., which include computational cognition and cognitive neuroscience. Additionally, you will have to complete a formal dissertation in order to receive the Ph.D. The university has a strong focus on innovation, collaboration, fairness and efficiency and they offer a fully supported learning environment.

Interview
This school has not been interviewed yet. Contact us if you would be interested in an interview.
Format
Accreditation
APA Accredited
Psychology Degrees Offered:
Master of Arts (Master of Arts) in Psychology
Doctor of Philosophy (Ph.D.) in Psychology
Master's in Psychology
Reviews
University of California Los Angeles has no reviews yet.
Tuition & Financial Aid
Campus Setting: City - Large
Student-to-Faculty Ratio: 16 to 1
Total Enrollment: 12004
Inquire for current tuition
Latest News on Google
Category
University of California Los Angeles has programs in the following specializations: General Psychology.
Location
University of California Los Angeles has campus locations in: California
Nearby Schools for Psychology

Mount St. Mary's College
(2.28 miles)
Los Angeles, CA

Loyola Marymount University
(6.98 miles)
Los Angeles, CA

University of Southern California
(9.74 miles)
Los Angeles, CA

California State University-Northridge
(13 miles)
Northridge, CA

Pepperdine University
(15 miles)
Malibu, CA

California State University-Los Angeles
(16 miles)
Los Angeles, CA

California State University-Dominguez Hills
(18 miles)
Carson, CA, Online Option

Fuller Theological Seminary in California
(18 miles)
Pasadena, CA

California State University-Long Beach
(27 miles)
Long Beach, CA

Touro University Worldwide
(29 miles)
Los Alamitos, CA, Online Option