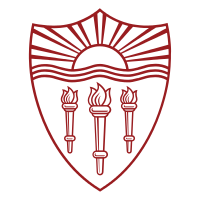 University of Southern California
Map University Park, Los Angeles, CA 90089» 213-740-2311 » www.usc.edu/

The University of Southern California offers a Master's in Applied Psychology program from a top 25 University. This degree promotes a deeper understanding of human behavior and teaches psychology as it applies to personal and professional life. This program is available online and cultivates creative thinking in combination with real world practice and training in business research. This program can take you on to a career as an advertising agent, human resources recruiting officer, social media mogul, or public relations executive, along with a multitude of other options. Students will expand their information base by sharpening skills in decision making, communication, and persuasion, which will help them succeed in a constantly changing workplace.

Interview
This school has not been interviewed yet. Contact us if you would be interested in an interview.
Format
Accreditation
APA Accredited
Psychology Degrees Offered:
Master of Science in Applied Psychology
Master of Education/Education Specialist in School Psychology
Ph.D in Psychology
Psy.D. Study in Psychology
Reviews
University of Southern California has no reviews yet.
Tuition & Financial Aid
Campus Setting: City - Large
Student-to-Faculty Ratio: 9 to 1
Total Enrollment: 21642
Inquire for current tuition
Latest News on Google
Category
University of Southern California has programs in the following specializations: Applied Psychology, School Psychology.
Location
University of Southern California has campus locations in: California
Nearby Schools for Psychology

California State University-Los Angeles
(7.30 miles)
Los Angeles, CA

Loyola Marymount University
(8.31 miles)
Los Angeles, CA

University of California Los Angeles
(9.74 miles)
Los Angeles, CA

California State University-Dominguez Hills
(11 miles)
Carson, CA, Online Option

Fuller Theological Seminary in California
(12 miles)
Pasadena, CA

Mount St. Mary's College
(12 miles)
Los Angeles, CA

California State University-Long Beach
(19 miles)
Long Beach, CA

Touro University Worldwide
(20 miles)
Los Alamitos, CA, Online Option

California State University-Northridge
(20 miles)
Northridge, CA

Azusa Pacific University
(24 miles)
Azusa, CA