<!- mfunc search_box_body ->
<!- /mfunc search_box_body ->
---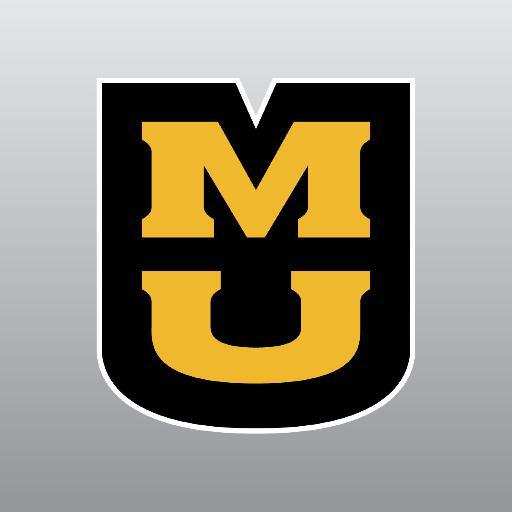 University of Missouri-Columbia
Map 105 Jesse Hall, Columbia, MO 65211»(573) 882-2121 »http://www.missouri.edu/
<!- mfunc feat_school ->
Featured Programs:
Sponsored School(s)
Sponsored School(s)
All school search, finder, or match results, as well as colleges and universities displayed as "Featured School(s)" or "Sponsored Content" are advertisers that compensate us for placement on this site. The resources, editorial content, and school evaluations published on this site are developed independent of the schools that advertise here.
<!- /mfunc feat_school ->
Interview
Cory Elfrink, a Program Coordinator in the University of Missouri's College of Education, joins us today to discuss their online Graduate Certificate in Positive Psychology.
1. Can you tell us about the online Graduate Certificate in Positive Psychology offered at University of Missouri?
Our Graduate Certificate in Positive Psychology is a 15-credit hour graduate program that is conducted entirely online. The certificate indicates an individual's knowledge and application of positive psychology theory, research, and intervention. It is designed for individuals specifically interested in building thriving individuals, families, communities and organizations.
The program provides a holistic approach towards the scientific study of well-being, how it can be applied towards personal and professional growth, and informed strategies to help individuals and organizations to flourish. The graduate certificate is pursued for many diverse reasons, including personal enrichment, leadership development, or to increase one's professional marketability across many career paths such as life/career coaching, education, management, and organizational consulting, among many others.
2. How long does your typical graduate certificate program take at University of Missouri? What is the maximum and minimum time of completion?
Currently, the graduate certificate is a sequence of five classes:
Introduction to Positive Psychology, 2. Meaning in Work 3. Positive Organizational Psychology 4. Community and Stewardship 5. Life/Career Coaching and Development. The five courses can be completed across 3 semesters (including summer semesters) and can be completed within one year. Some students elect to take one class per semester. Others may decide to take a semester off. At most, the certificate should be completed within two years. Note: We hope to expand our course offerings in the future.
3. What do you think makes University of Missouri's online Graduate Certificate in Positive Psychology program stand out from other programs offered by similar schools?
While I cannot speak for other programs, I can point out some aspects of our program that I find to be most valuable.
Accessibility - Students can literally take the course from anywhere in the world that has an internet connection. We do not require campus visits. We do not require online attendance at specific times. Lessons - with corresponding readings, videos, discussion boards, and assignments - launch each week of a 16-week semester. Students can access the course and individual lessons 24/7
Autonomy and Creativity - I feel our staff does a great job of allowing students, when possible, to focus on topics most pertinent to their experiences. Many research papers, projects, and assignments allow for students to take the approach and direction that they deem best. There is a fair amount of required personal reflection and application throughout the program that all contributes to a student's ability to engage in meaningful work.
Investment - Whether measured by time or money, our program provides an excellent value. It can be completed quicker and for cheaper than many other University-supported positive psychology programs.
Diversity - Over five years, we have taught over 800 students in our positive psychology courses. Demographics are broad! We have had the pleasure of teaching individuals from 22-72 in the same class - and the variety of perspective is always a huge bonus. Parents seem to do very well. International students have thrived in our courses. While several students who enroll in our courses are seeking the Graduate Certificate in Positive Psychology, many students come from interdisciplinary programs including master's programs in social work, counseling psychology, nursing, business, and coaching.
Design - Our course objectives rely on a range of contemporary research and theory. Although rote learning of course concepts is important, our courses and instructors emphasize application and experience. For instance, if we are learning about the value of intentional work with Gratitude, students will work with gratitude themselves, and reflect on their activity in an effort to develop greater experience and awareness. Similarly, we do not simply memorize character and talent strengths - we seek to develop them. Another way of looking at it: It is one thing to study meditation practices, and a whole other experience in practicing meditation.
4. Does your online Graduate Certificate in Positive Psychology offer any concentrations or dual enrollment opportunities?
Many certificate-seeking students are dual-enrolled with our online Master's Degree in Positive Coaching. This degree program targets athletic coaches (but is not limited to this population) and incorporates theory, research, and intervention from Sport Psychology, Positive Psychology, and coaching philosophy. Up to 12 credit hours can be dual-applied to both the Positive Coaching M.Ed. and Positive Psychology Graduate Certificate. Additionally, we have students who are dual-enrolled in other degree programs who use our graduate certificate to complement their education and goals.
5. How important would you say accreditation is when choosing education in Positive Psychology?
In my experience, individuals seem to be more interested in the academic experience, personal feedback, peer interaction, and course content than they are with what bodies are accrediting the program. Positive psychology is a relatively young and rapidly growing field. While accreditations attempt to guarantee a certain standard, I find students are better served to select a program based on personal fit, academic focus, and instructor engagement.
6. What kind of student characterizes your ideal candidate in the certificate program (i.e. personality traits, background, interests, career aspirations, etc.)?
A desire to grow and develop; a drive to maximize their own potentials. An open mind; particularly when encountering less familiar behaviors and concepts. A willingness to reflect on their experiences, their perspectives, and other perspectives. A growth mindset.
It's always a pleasure to work with others who possess a zest for learning or intrinsic curiosity. All of our lessons consist of non-required additional readings and videos that are regularly the source of significant learning, but they're often only taken advantage of by the curious, or those with time affluence.
Finally, be sure you have the time. This isn't to scare away the busy, but to emphasize the commitment. I have worked with numerous successful students who worked full-time, led volunteer efforts, and were raising their families. It can be done. However, our courses are not passive in nature - students should expect to be active and relatively busy while their enrolled in our graduate courses. Broadly speaking, we expect students to devote 3+ hours a week to their lessons.
7. What are your class sizes for courses in the online graduate certificate program?
Our classes are capped at 30 students per section. In some instances, we offer multiple sections per semester. We also offer a self-paced introductory course, which allows students to work 1-on-1 with an instructor (rather than the format of taking the course in synchronicity with peers). For those that are interested in positive psychology, but are not yet willing to commit to a multi-course program, we welcome non-degree seeking students in our Introductory course.
8. What are the advantages to earning a university designation in Positive Psychology in general and where are you seeing employer demand for this knowledge?
The advantages seem to be abundant and contextual. In general, students find the study and application of well-being theory, research and intervention to be very applicable towards increasing their own personal and/or professional satisfaction; from sense of meaning, to relationship satisfaction, to strengths development, to goal achievement. Students regularly comment on their course experiences as personally valuable.
Personally, it's hard to quantify the demand for positive psychology practices to specific industries. As it pertains to professional work, positive psychology aims to identify processes that increase goal achievement, engagement, and quality decision-making, Whether you are writing a book in the woods, or VP of a 300-employee marketing team, achievement, engagement, and decision-making are important. While I have specifically witnessed demand for positive psychology practices in many industries including Education, Coaching, Nursing, Social Work, and Business Administration, it's hard to imagine an individual in any professional position not becoming more effective, efficient, and satisfied through the study and application of positive psychology.
Finally, I want to magnify my students' voices who have spoken to the value it has had in their parenting relationships and retirement planning/mindset. Apart from professional demand, it's clear our courses have helped students develop the skills to facilitate better interpersonal relationships and an increased sense of meaning and purpose. We feel this is a natural by-product of the increase in self-awareness that is promoted throughout our certificate program.
9. Is your university linked with any Government, Applied, or Industrial Partnerships to provide internships or practicum experiences for enrolled students?
Not at this point.
10. Does University of Missouri offer job placement for students who graduate with a Graduate Certificate in Positive Psychology?
We offer our best personal advice and direction in response to student inquiries, but we have no formal job placement mechanisms in place at this time.
11. What types of financial aid packages are available for students in psychology? Are there any fellowships, grants and scholarships available?
Our certificate program is qualified by the U.S. Department of Education for Federal Student Loans. We do not currently offer fellowships, grants, or scholarships specifically relating to this graduate certificate.
12. Are graduate students enrolled in the online Graduate Certificate in Positive Psychology program offered assistantships for teaching or research?
Not at this point. I have seen this certificate play a role in making applicants more attractive to other graduate programs, including opportunities for assistantships in those programs.
13. Do you have any advice for students enrolling in a graduate program for the first time?
I'll take this as" advice for students considering the University of Missouri's program." There are some things that I feel could be helpful.
Unless you have previous education in positive psychology, you will only be able to take one course within the program - the intro course - during your first semester. You may take 2 courses in each of the remaining semesters if desired.
The summer semester is just 8 weeks, compared to 16 in the summer and the fall. I highly encourage certificate applicants to take the 16-week versions of the course, unless they are certain they have a clear/open schedule in June and July.
Our courses are not passive learning. Please expect to be engaged each week with the courses and to have required assignments most weeks.
Finally, this is not a counseling, consulting or coaching certification. This is a certification of your study of and experience with Positive Psychology theory, intervention, and research. This certification is, among other things, an excellent complement to those professions who would like to better incorporate a positive psychology perspective.
14. What do you enjoy most about your position at University of Missouri?
The leadership within our College of Education and our Educational, School, and Counseling Psychology department have been outstanding. They champion the efficiency and effectiveness celebrated by many large orgainzations, while maintaining priorities on developing/empowering students to become their unique best possible selves. I appreciate the professionals at University of Missouri for their willingness to understand students (and employees) in a contextual manner.
Additionally, I am honored to work with Mizzou Online. This organization has done a wonderful job of creating a full-service, online education portal with an impressive range of degree programs, and exceptional support for staff, faculty, and students, alike.
For more information on the online Graduate Certificate in Positive Psychology offered at University of Missouri visit them online.

Thank you Cory Elfrink, for sharing and participating in this piece.

That concludes our interview!
Learning Format:
Campus
+
Online
Costs
Tuition for full time students (In State): Approximately $ 8,076.00/year
Graduate Out of State Tuition: Approximately $ 20,851.00/year
Average Books/Supplies Cost: $ 930.00
Off Campus Room Board Average Cost: $ 0.00
* Based on 2012 data
Psychology Degrees Offered:
Master of Arts Psychology Program
Masters of Arts in Clinical Social Science
Graduate Certificate in Positive Psychology
Graduate Certificate in Multicultural Education
Reviews
University of Missouri-Columbia has no reviews yet.
Tuition & Financial Aid
Campus Setting: City - Midsize
Student-to-Faculty Ratio: 20 to 1
Total Enrollment: 7744
Inquire for current tuition
Category:
University of Missouri-Columbia has programs in the following specializations:
General Psychology
,
Social Psychology
Location
University of Missouri-Columbia has campus locations in: Missouri
Nearby Schools for Psychology
<!- mfunc search_box_nav ->
<!- /mfunc search_box_nav ->
About This Site
We are an open forum for articles, manuscripts, unpublished thesis, and letters as well as a guide for job, career and program advice from like-minded Graduates. We are seeking submissions that will be of interest to the community.