<!- mfunc search_box_body ->
<!- /mfunc search_box_body ->
---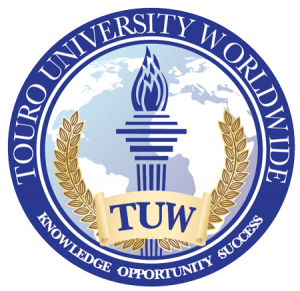 Touro University Worldwide
Map 10601 Calle Lee #179, Los Alamitos, CA 90720»(818) 874-4115 »http://www.tuw.edu
<!- mfunc feat_school ->
Featured Programs:
Sponsored School(s)
Sponsored School(s)
All school search, finder, or match results, as well as colleges and universities displayed as "Featured School(s)" or "Sponsored Content" are advertisers that compensate us for placement on this site. The resources, editorial content, and school evaluations published on this site are developed independent of the schools that advertise here.
<!- /mfunc feat_school ->
Interview
Dr. Arnie Dahlke, Program Director of the Master's in Industrial & Organizational Psychology program (IOP) at Touro University Worldwide (TUW), joins us today to discuss TUW's totally online program.
1. Can you tell us about your online master's program(s) offered at Touro University Worldwide?
The Mission of the TUW Masters program in Industrial & Organizational Psychology (IOP) is to provide students with the latest psychological theories, research, and knowledge concerning behavior in organizational and work settings, and to apply what they learn in practical ways to address workplace issues and solve individual and group problems in business, industry, labor, public (including non-profit), academic, community, and health organizations.
Courses in the program are grounded in the 16 competencies of students as recommended for a Graduate program in I-O Psychology by SIOP (Society for Industrial and organizational Psychology), Division 14 of the American Psychology Association.
There are nine Core courses in the program:
IOP604 Organizational Theory and Behavior
IOP606 Facilitating Organizational Change
IOP608 Performance Assessment and Program Evaluation
IOP610 Strengthening Leadership and Management
IOP612 Developing High-Performance Teamwork
IOP614 Improving Customer Relations
IOP616 Research Methodology
IOP618 Statistical Methods
IOP699 Capstone
In addition, students are required to choose one of three Concentrations (each contains three courses): Coaching & Consulting; Human Resources; or Occupational Health Psychology.
The IOP program is a Scholar-Practitioner program. The Scholar-Practitioner model of teaching is geared toward helping students in their career advancement needs through the attainment of the latest knowledge and research in their field, using problem-based, project-based, and interactive learning methods.
Based on this model of teaching, the goal of the TUW IOP program is to help students become Scholar-Practitioners with the following capabilities:
Graduates will be Scholars, familiar with the latest theoretical and research knowledge in their field of study and the capability to conduct research on their own.
Graduates will have the ability to apply their scholarly knowledge to their own profession as Practitioners in helpful, practical, and innovative ways designed to improve their working environments and stimulate new research and theory in their field.
As Scholar-Practitioners, they will be committed to life-long learning, constantly updating and developing themselves, both personally and professionally.
2. How long does a typical master's program take at Touro University Worldwide? What is the maximum and minimum time of completion?
Courses are taught in 8 week Terms. Students are able to complete the program in one to three years, depending on how many courses they take per term—there are six Terms per year, The Capstone course is the last course students take. It is designed to help students pull together everything they have learned in the program.
3. What do you think makes Touro University Worldwide's online Master's in Industrial & Organizational Psychology program stand out from other programs offered by similar schools?
This program stands out for several reasons:
As described in my response to Question 1, courses in this program are anchored in the competencies defined by the Society for Industrial and Organizational Psychology. This means that students finish this program as professional I/O psychologists with the key competencies recommended by Division 14 (SIOP) of the American Psychological Association.
This program emphasizes the Scholar-Practitioner model of teaching as described in my response to Question 1 above. Not only are students required to do scholarly research on course topics, they also are required to apply what they learn in very practical ways in the workplace. Since the majority of students are already in the midst of their working careers, this gives them an opportunity to apply what they learn to better their own workplace.
The online site used in this program is tailor-made for TUW. It is very user-friendly and enables students and faculty to exchange ideas in ongoing postings in a manner similar to having face to face conversations in a classroom. Students who have had experience with other online formats, such as Blackboard, are very happy with the ease with which they can navigate the TUW site.
Professors in this program have both academic and Practitioner experience and are carefully selected to reflect the SIOP competencies on which the program is grounded.
Tuition in this program is less expensive then most other schools.
4. Does your online Master's in Industrial & Organizational Psychology program offer any Concentrations or dual enrollment opportunities?
The IOP program offers three Concentrations:
Coaching & Consulting
IOP653 Coaching
IOP654 Organizational Assessment
IOP659 The Art and Science of Facilitation
Human Resources
IOP655 Human Resource Fundamentals
IOP 656 Training and Development
IOP 658 Developing a Competency Culture
Occupational Health Psychology.
IOP 661 Overview of Occupational Health Psychology (OHP)
IOP 662 Organizational Stress Management
IOP 663 Positive Health Psychology
In addition to the nine Core courses, students are asked to select a Concentration and then take all three of its courses. If they decide not to select a Concentration, they are required to take three courses selected from the nine Concentration courses.
5. How important would you say accreditation is when choosing a Master's in Industrial & Organizational Psychology?
Very important! That is why TUW works hard to make certain that we are accredited by ACS WASC (the Accrediting Commission for Schools, Western Association of Schools and Colleges), which is a world-renowned accrediting association. They have consistently given us highly satisfactory ratings as an educational institution.
6. What kind of student characterizes your ideal candidate in the master's program (i.e. personality traits, background, interests, career aspirations, etc.)?
As Program Director, I look for students who have a passionate commitment to improving their own careers and learning how to apply the latest I/O Psychology knowledge in practical ways to improve the world of work. I look for students who are willing to collaborate with their fellow students in the exchange of ideas stimulated by their reading assignments and the sharing of examples of how they would apply what they learn in their own workplace.
7. What are your class sizes for courses in the online master's degree program?
Class size can be as low as 1 or as high as 30. TUW is proud to offer every course in the program every Term so that students do not have to wait for another Term to take a required course. Classes in the IOP program average around 10.
8. What are the advantages to earning a Master's in Industrial & Organizational Psychology degree in general and where are you seeing employer demand for this degree?
The increasing globalization of businesses, exploding advances in communication technologies, and the greatest mixture of generations in our workforce in history are re-shaping the world of work. These forces of change are bringing dramatic challenges to the way things are done in the workplace. With their focus on behavior in organizations, I/O psychologists are prepared to meet those challenges.
According to the U.S. Department of Labor, employment of I-O psychologists is expected to grow 26% through 2018
The IOP program prepares students to assist organizations in many areas. To name just a few: organizational development and change; leadership; management; teamwork; work processes; quality improvement; customer relations; HR functions (such as training, personnel selection, and performance appraisals); and organizational research (such as training needs analyses, evaluation of interventions, and employee and customer feedback surveys).
9. Does Touro University Worldwide offer job placement for students who graduate with a Master's in Industrial & Organizational Psychology?
No. However, students are encouraged to network with each other and with organizations such as SIOP as they are going through the program. I have some students who are good at that and have made themselves available as contact resources.
10. What types of financial aid packages are available for students in psychology? Are there any fellowships, grants and scholarships available?
A variety of financial aid options are available to TUW's online students to make their education affordable. Students can find out about these by contacting one of TUW's financial aid advisors to learn what they are eligible for and help them achieve their goals.
Scholarships: These awards are given to students who display need or merit via outstanding accomplishments. Scholarships may require a specific history of academic success, athletics, or community involvement. They can be awarded by schools or private organizations of all types. Touro regularly offers scholarships to students that can even include materials to make the student experience easier.
Grants: This financial aid typically is given to a student based on need. Often from governmental sources, these awards do not have to be repaid upon completion of the student's course of study.
GI Bill: Military students are eligible for education assistance via the GI Bill. These awards vary based on service time and other factors.
Loans: Loans are funds that can be borrowed at a lower interest rate for expenses associated with college. These are offered both by the federal government and private lenders, such as banks. Loans must be repaid in addition to the interest accrued during the time of the loan. Students should consider applying for federal loans because they are often offered at a lower interest rate than loans from private lenders.
12. Do you have any advice for students enrolling in a master's program for the first time?
See it as a golden opportunity to feed your brain! Be open to new and innovative ideas! You not only will be learning from your instructor and assigned readings, you will also be learning from your fellow students, many of whom are immersed in very interesting careers. Enjoy learning!
13. What do you enjoy most about your position at Touro University Worldwide?
There are several things I enjoy about my position at Touro University worldwide.
I have the freedom to innovate in the way I teach. Even though we have a specific pedagogical system, within that system, I am free to interact with students in creative ways.
I very much like not using standard textbooks, which are often out of date. Instead, we assign readings from relevant journals and other current sources, including up-to-date articles and blogs from the internet. As a result, we keep up with the latest knowledge in the field. As a professor, I find this very stimulating.
In my program, I enjoy interacting with my students, most of whom are already in various stages of their careers. As a result, although they learn from reading assignments and my Practitioner experience, I also learn from them—many times, students have alerted me to new articles or shared new techniques with me that they have tried in their organizations.
I enjoy interacting with high-caliber fellow faculty members at TUW. We continually exchange ideas in academic council and committee meetings.
For more information on the online Master's in Industrial & Organizational Psychology program offered at Touro University Worldwide visit them online.
Thank you Dr. Arnie Dahlke, for sharing and participating in this piece.
That concludes our interview!
Learning Format:
Campus
+
Online
Costs
Tuition for full time students (In State): Approximately $ 9,000.00/year
Graduate Out of State Tuition: Approximately $ 9,000.00/year
Average Books/Supplies Cost: $ 1,024.00
Off Campus Room Board Average Cost: $ 17,274.00
* Based on 2012 data
Psychology Degrees Offered:
Master of Arts in Industrial and Organizational Psychology
Master of Arts in Marriage and Family Therapy
Masters of Science in Psychology with Media and Communication concentration
PsyD in Human and Organizational Psychology
Bachelor of Arts in Psychology
Reviews
Touro University Worldwide has no reviews yet.
Tuition & Financial Aid
Campus Setting: Suburb - Large
Inquire for current tuition
Category:
Touro University Worldwide has programs in the following specializations:
General Psychology
,
Industrial/Organizational Psychology
Location
Touro University Worldwide has campus locations in: California
Nearby Schools for Psychology

California State University-Long Beach
(3.61 miles)
Long Beach, CA
<!- mfunc search_box_nav ->
<!- /mfunc search_box_nav ->
About This Site
We are an open forum for articles, manuscripts, unpublished thesis, and letters as well as a guide for job, career and program advice from like-minded Graduates. We are seeking submissions that will be of interest to the community.