---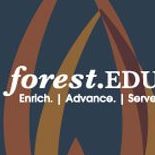 Forest Institute of Professional Psychology
Map 2885 W Battlefield Rd, Springfield, MO 65807»(417) 823-3477 »http://www.forest.edu
The Master of Arts Degree in Clinical Psychology which is currently being offered at the Forest Institute of professional Psychology concentrates on the theory and practices behind psychology and aims to give students a strong base of knowledge on which to build. The program is thesis based and requires the completion of 54 course work hours in addition to practical experience through internship or other means. Once completed, graduates are then able to go on to employment in the field of Mental Health in a variety of settings such as community or hospital, or to apply to undertake an advanced Doctoral Degree.
Interview
This school has not been interviewed yet.
Contact us
if you would be interested in an interview.
Learning Format:
Campus
Accreditation
APA Accredited
Costs
Tuition for full time students (In State): Approximately $ 495.00/year
Graduate Out of State Tuition: Approximately $ 495.00/year
Average Books/Supplies Cost: $ 0.00
Off Campus Room Board Average Cost: $ 0.00
* Based on 2012 data
Psychology Degrees Offered:
Master of Arts in Clinical Psychology (MACL)
Master of Science in Marital and Family Therapy
Master of Arts in Family Studies
Certificate in Marriage and Family Enrichment
Doctor of Philosophy (PhD)
Reviews
Forest Institute of Professional Psychology has no reviews yet.
Tuition & Financial Aid
Campus Setting: City - Midsize
Inquire for current tuition
Category:
Forest Institute of Professional Psychology has programs in the following specializations:
Clinical Psychology
Location
Forest Institute of Professional Psychology has campus locations in: Missouri
Nearby Schools for Psychology
About This Site
We are an open forum for articles, manuscripts, unpublished thesis, and letters as well as a guide for job, career and program advice from like-minded Graduates. We are seeking submissions that will be of interest to the community.