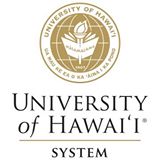 University of Hawaii System Office
Map 2444 Dole St, Honolulu, HI 96822-2301» 808-956-8111 » www.hawaii.edu

The University of Hawaii System Office holds a number of Psychology classes throughout their many campuses. Hawaii plays home to campuses in Manoa, West O'ahu, Hilo, Hawai'i, Honolulu, Kapi'olani, Kaua'i, Leeward, Maui, and Windward, giving students from all over the state, the chance to partake in a wide variety of programs. Of these programs, Psychology is offered through Manoa with options to enroll in Master of Science (MS) in Psychology, Bachelor of Arts (BA) in Psychology, Doctor of Philosophy (PhD) in Psychology, and Master of Arts (MA) in Psychology; Hilo also offers a BA in Psychology. Information regarding all campuses can be found using the University of Hawaii System Office website, which brings all facilities together.

Interview
This school has not been interviewed yet. Contact us if you would be interested in an interview.
Format
Accreditation
APA Accredited
Psychology Degrees Offered:
Master of Arts in Psychology
Psychology Doctor of Philosophy (Ph.D.)
Masters in Social Community Psychology
Masters in Autism Studies
Certificate in Behavioral Intervention in Autism
Certificate in Diversity in the Workplace
Certificate in Domestic Violence Prevention
Certificate in Family Studies
Reviews
University of Hawaii System Office has no reviews yet.
Tuition & Financial Aid
Campus Setting: City - Large
Inquire for current tuition
Latest News on Google
Category
University of Hawaii System Office has programs in the following specializations: General Psychology, Social Psychology, Behavioral Psychology.
Location
University of Hawaii System Office has campus locations in: Hawaii
Nearby Schools for Psychology

Chaminade University of Honolulu
(0.88 miles)
Honolulu, HI

Hawaii Pacific University
(2.81 miles)
Honolulu, HI