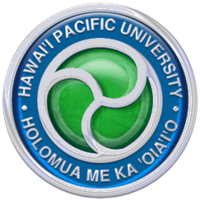 Hawaii Pacific University
Map 1164 Bishop Street, Suite 800, Honolulu, HI 96813» 808-544-0200 » www.hpu.edu

Hawaii Pacific University supplies students with a Psychology department that recognizes the growing need in the industry for professionals trained in different levels of psychology. For this reason HPU offers psychology courses in the undergraduate level with the ability to minor in General Psychology or Industrial and Organizational Psychology. The BA degree consists of a 4 year plan which teaches students the importance of research and theory as it relates to both real life circumstances and lab work on campus. Students seeking higher levels of education can apply for a Master's in Clinical Mental Health Counseling, which is a 60 credit course that may lead to licensing within all states.

Interview
This school has not been interviewed yet. Contact us if you would be interested in an interview.
Format
Accreditation
APA Accredited
Psychology Degrees Offered:
Masters of Arts in Clinical Mental Health Counseling
Masters in Experimental Psychology
Clinical Psychology Doctorate
Reviews
Hawaii Pacific University has no reviews yet.
Tuition & Financial Aid
Campus Setting: City - Large
Inquire for current tuition
Latest News on Google
Category
Hawaii Pacific University has programs in the following specializations: Mental Health Psychology, Clinical Psychology.
Location
Hawaii Pacific University has campus locations in: Hawaii
Nearby Schools for Psychology

University of Hawaii System Office
(2.81 miles)
Honolulu, HI

Chaminade University of Honolulu
(3.60 miles)
Honolulu, HI