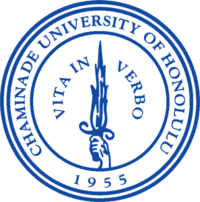 Chaminade University of Honolulu
Map 3140 Waialae Avenue, Honolulu, HI 96816-1578» 808-735-4711 » www.chaminade.edu

The Master of Science in Counseling Psychology from Chaminade University of Honolulu guides graduate students through courses designed to prepare them for future work in careers with children, youth, families, community and schools. The MSCP program at Chaminade offers three possible areas of specialization including mental health, school, and family and marriage counseling. Before branching out, students are encouraged to develop a firm theoretical background in basic skills surrounding general counseling concepts. From here a practicum experience will extend the learning experience from the classroom to hands on training in a clinical setting. Applicants must have a GPA of at least 3.0 in an undergraduate program.

Interview
This school has not been interviewed yet. Contact us if you would be interested in an interview.
Format
Accreditation
APA Accredited
Psychology Degrees Offered:
Master of Science in Counseling Psychology
Masters of Public Health (MPH)/Masters in Applied Psychology (MA)
Reviews
Chaminade University of Honolulu has no reviews yet.
Tuition & Financial Aid
Campus Setting: City - Large
Inquire for current tuition
Latest News on Google
Category
Chaminade University of Honolulu has programs in the following specializations: Counseling Psychology, Applied Psychology.
Location
Chaminade University of Honolulu has campus locations in: Hawaii
Nearby Schools for Psychology

University of Hawaii System Office
(0.88 miles)
Honolulu, HI

Hawaii Pacific University
(3.60 miles)
Honolulu, HI