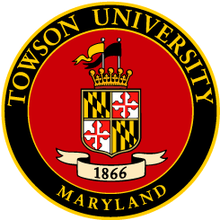 Towson University
Map 8000 York Rd, Towson, MD 21252-0001» 410-704-2000 » www.towson.edu

Towson University College of Liberal Arts supplies a Master's of Arts degree in psychology that centers on four areas of study including experimental, school, clinical, and counseling psychology. Graduates in the clinical concentration are given the information and training necessary to apply for a doctoral program and enter the professional world with the ability to become licensed clinical professional counselors. The counseling course helps students get closer to the dream of achieving their license in order to work in hospitals, university counseling services, group homes, and mental health facilities. Students who choose to explore the experimental program are encouraged to develop a strong background in research in order to provide services to universities, hospitals, and other research based facilities.

Interview
This school has not been interviewed yet. Contact us if you would be interested in an interview.
Format
Accreditation
APA Accredited
Psychology Degrees Offered:
Master of Arts in Psychology Concentrations to Clinical Concentration - Counseling Concentration - Experimental Concentration
Accelerated Masters in Psychology
Reviews
Towson University has no reviews yet.
Tuition & Financial Aid
Campus Setting: City - Small
Inquire for current tuition
Latest News on Google
Category
Towson University has programs in the following specializations: General Psychology.
Location
Towson University has campus locations in: Maryland
Nearby Schools for Psychology

Loyola University Maryland
(3.30 miles)
Baltimore, MD, Online Option

University of Baltimore
(6.03 miles)
Baltimore, MD

University of Maryland-Baltimore County
(11 miles)
Baltimore, MD

Bowie State University
(27 miles)
Bowie, MD

University of Maryland
(33 miles)
College Park, MD

Catholic University of America
(38 miles)
Washington, DC

Howard University
(39 miles)
Washington, DC

American University
(41 miles)
Washington, DC

George Washington University
(41 miles)
Washington, DC

Georgetown University
(42 miles)
Washington, DC