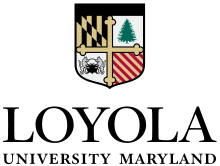 Loyola University Maryland
Map 4501 N Charles St, Baltimore, MD 21210-2699» 410-617-2000 » www.loyola.edu

Loyola University Maryland provides a top notch Psychology Department with three main tracks for students to follow in the Master's Program. Graduates may choose from the following fields of specialty: Masters in Clinical Counseling Psychology, on a practitioner track, Masters in Clinical or Counseling Psychology on a thesis track, or a Masters Plus and Certificate of Advanced Studies (CAS) program. The practical approach to psychology gives students the necessary skills and tools to prepare them for employment in their selected field alongside a licensed psychologist at the doctoral level. Students are influenced to continue their education toward their own doctoral degree of to become an official Licensed Clinical Professional Counselor. The thesis track is more aimed toward graduates considering further studies in psychology, while the CAS program is aimed toward students requiring additional course completion towards reaching their goals.

Interview
This school has not been interviewed yet. Contact us if you would be interested in an interview.
Format
Accreditation
APA Accredited
Psychology Degrees Offered:
Masters in Clinical or Counseling Psychology Practitioner Track
Masters (Masters of Science) in Clinical or Counseling Psychology Thesis Track
Doctorate of Psychology (Psy.D.) in Clinical Psychology
Doctoral Program in School Psychology PsyD
Reviews
Loyola University Maryland has no reviews yet.
Tuition & Financial Aid
Campus Setting: City - Large
Inquire for current tuition
Latest News on Google
Category
Loyola University Maryland has programs in the following specializations: Counseling Psychology, Clinical Psychology, School Psychology.
Location
Loyola University Maryland has campus locations in: Maryland, Online
Nearby Schools for Psychology

University of Baltimore
(2.80 miles)
Baltimore, MD

Towson University
(3.30 miles)
Towson, MD

University of Maryland-Baltimore County
(7.77 miles)
Baltimore, MD

Bowie State University
(24 miles)
Bowie, MD

University of Maryland
(30 miles)
College Park, MD

Catholic University of America
(35 miles)
Washington, DC

Howard University
(36 miles)
Washington, DC

American University
(38 miles)
Washington, DC

George Washington University
(38 miles)
Washington, DC

Georgetown University
(39 miles)
Washington, DC