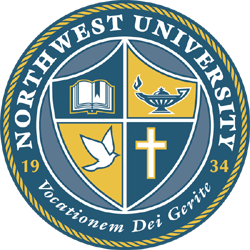 Northwest University
Map 5520 108th Ave NE, Kirkland, WA 98083-0579» 425-822-8266 » www.northwestu.edu

The Northwest University is a great university to choose if you want to achieve a Master of Arts in Counseling Psychology. This program is designed for those who wish to work directly in the community, helping others to achieve greater mental health. Social justice and multiculturalism are at the forefront of this degree. To complete it, you will have to do either an internship or a thesis. The course consists of lectures, research and discussions, all designed to help you achieve the requirements of the degree itself. Naturally, full guidance will be provided by the college professors in order to help you on your learning journey.

Interview
This school has not been interviewed yet. Contact us if you would be interested in an interview.
Format
Accreditation
APA Accredited
Psychology Degrees Offered:
Master of Arts in Counseling Psychology
Masters of Science in Forensic Psychology
Masters of Science in General Psychology
Reviews
Northwest University has no reviews yet.
Tuition & Financial Aid
Campus Setting: Suburb - Large
Inquire for current tuition
Latest News on Google
Category
Northwest University has programs in the following specializations: Counseling Psychology, Forensic Psychology, General Psychology.
Location
Northwest University has campus locations in: Washington, Online
Nearby Schools for Psychology

Bastyr University
(5.72 miles)
Kenmore, WA

Seattle University
(6.81 miles)
Seattle, WA, Online Option
City University of Seattle (7.64 miles)
Seattle, WA, Online Option

Seattle Pacific University
(8.00 miles)
Seattle, WA, Online Option

Western Washington University
(76 miles)
Bellingham, WA, Online Option

Central Washington University
(90 miles)
Ellensburg, WA

Portland State University
(150 miles)
Portland, OR

Pacific University
(154 miles)
Forest Grove, OR