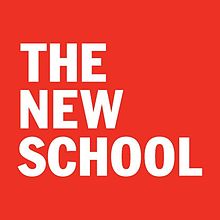 The New School
Map 66 W 12th Street, New York, NY 10011-8603» 212-229-5600 » www.newschool.edu

The New School for Social Research offers a Master's program in General Psychology that gives students the foundation necessary to proceed toward a professional career in psychology or to further studies through a doctoral program. Students are expected to complete three main components in order to pass this program; they include personality, abnormal, developmental, and social psychology. A passing grade in basic statistics and a specialized research module are prerequisites to the Ph.D. program along with a GPA of 3.0 or higher throughout the 30 credits necessary to complete the Master of Arts in Psychology. The New School also offers a Research Master's program designed to give research and apprenticeship experience to a very select group of successful students who will work side by side with a faculty member to complete their coursework.

Interview
This school has not been interviewed yet. Contact us if you would be interested in an interview.
Format
Accreditation
APA Accredited
Psychology Degrees Offered:
Masters of Arts in General Psychology
PhD in Psychology
PhD Program in Clinical Psychology
PhD Program in Cognitive - Social & Developmental Psychology
Master of Arts in Psychology
Reviews
The New School has no reviews yet.
Tuition & Financial Aid
Campus Setting: City - Large
Inquire for current tuition
Latest News on Google
Category
The New School has programs in the following specializations: General Psychology, Clinical Psychology, Cognitive Psychology.
Location
The New School has campus locations in: New York
Nearby Schools for Psychology

New York University
(0.43 miles)
New York, NY

Touro College
(0.54 miles)
New York, NY

Pace University-New York
(1.76 miles)
New York, NY

CUNY John Jay College of Criminal Justice
(2.45 miles)
New York, NY

CUNY Hunter College
(2.79 miles)
New York, NY

CUNY System Office
(3.50 miles)
New York, NY

New Jersey City University
(5.16 miles)
Jersey City, NJ

Teachers College at Columbia University
(5.49 miles)
New York, NY, Online Option

CUNY Queens College
(9.39 miles)
Flushing, NY

Kean University
(13 miles)
Union, NJ