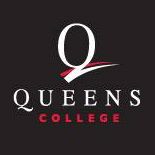 CUNY Queens College
Map 65-30 Kissena Blvd, Flushing, NY 11367» 718-997-5000 » www.qc.cuny.edu

Those with an interest in psychological studies can turn to CUNY Queens College for a range of different studies. These include a general masters, a masters in applied behavioral analysis, a masters in behavioral neuroscience and a master in clinical behavior application. This last one is not currently accepting any new students and it is not known if it will reopen at a later stage. CUNY Queens College has a strong focus on their students, making sure you are placed at the center of your own educational journey. They also regularly have awards, for which students are encouraged to apply.

Interview
This school has not been interviewed yet. Contact us if you would be interested in an interview.
Format
Accreditation
APA Accredited
Psychology Degrees Offered:
Masters in Behavioral Neuroscience
Masters in Applied Behavior Analysis
Masters in Clinical Behavior Application
Masters in Counseling Psychology - Marriage and Family Therapy (MFT)
Reviews
CUNY Queens College has no reviews yet.
Tuition & Financial Aid
Campus Setting: City - Large
Inquire for current tuition
Latest News on Google
Category
CUNY Queens College has programs in the following specializations: Behavioral Psychology, Applied Psychology, Clinical Psychology, Counseling Psychology.
Location
CUNY Queens College has campus locations in: New York
Nearby Schools for Psychology

CUNY System Office
(7.31 miles)
New York, NY

CUNY Hunter College
(8.11 miles)
New York, NY

Teachers College at Columbia University
(9.09 miles)
New York, NY, Online Option

Touro College
(9.14 miles)
New York, NY

CUNY John Jay College of Criminal Justice
(9.33 miles)
New York, NY

The New School
(9.39 miles)
New York, NY

New York University
(9.54 miles)
New York, NY

Pace University-New York
(10 miles)
New York, NY

SUNY College at Old Westbury
(13 miles)
Old Westbury, NY

New Jersey City University
(14 miles)
Jersey City, NJ