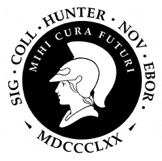 CUNY Hunter College
Map 695 Park Ave, New York, NY 10065» 212-772-4000 » www.hunter.cuny.edu

CUNY Hunter College offers a fantastic masters program in general psychology. Although the focus is on general psychology, you are, as a student, able to choose an area of specialization, which is particularly true if you want to complete a thesis. The areas of specialization you will be supported in are applied and evaluative psychology, bio psychology and comparative psychology, and social, cognitive and developmental psychology. During your studies, you will be personally monitored through the faculty, and you will have the opportunity to be involved in various committees and activities, as well as being able to use the research facilities and take part in field placements.

Interview
This school has not been interviewed yet. Contact us if you would be interested in an interview.
Format
Accreditation
APA Accredited
Psychology Degrees Offered:
Masters Program in General Psychology
Masters in General Psychology
Masters in Social Cognitive and Developmental Psychology
Masters in Biopsychology and Comparative Psychology
Reviews
CUNY Hunter College has no reviews yet.
Tuition & Financial Aid
Campus Setting: City - Large
Inquire for current tuition
Latest News on Google
Category
CUNY Hunter College has programs in the following specializations: General Psychology, Cognitive Psychology.
Location
CUNY Hunter College has campus locations in: New York
Nearby Schools for Psychology

CUNY System Office
(0.91 miles)
New York, NY

CUNY John Jay College of Criminal Justice
(1.24 miles)
New York, NY

Touro College
(2.25 miles)
New York, NY

The New School
(2.79 miles)
New York, NY

Teachers College at Columbia University
(2.89 miles)
New York, NY, Online Option

New York University
(3.20 miles)
New York, NY

Pace University-New York
(4.50 miles)
New York, NY

New Jersey City University
(7.59 miles)
Jersey City, NJ

CUNY Queens College
(8.11 miles)
Flushing, NY

Montclair State University
(14 miles)
Montclair, NJ