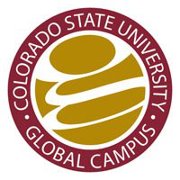 Colorado State University-Global Campus
Map 8000 East Maplewood Avenue, Greenwood Village, CO 80111-0000» 800-920-6723 » csuglobal.edu

The Colorado State University Global Campus' College of Natural Sciences Psychology offers 6 innovative graduate programs to choose from. Students may apply to participate in Applied Social and Health, Industrial and Organizational, Cognitive, Counseling Psychology, as well as Cognitive Neuroscience, or a Master of Applied Industrial and Organizational Psychology, which is offered as an online distance learning opportunity. Application to these programs is highly competitive and students are encouraged to apply early and provide an exemplary academic record with a GPA ranging from 3.2 upwards. Scores in the GRE verbal scores and quantitative scores should also be higher than average, ranging within the fiftieth to seventieth percentile.

Interview
This school has not been interviewed yet. Contact us if you would be interested in an interview.
Format
Accreditation
APA Accredited
Psychology Degrees Offered:
Master of Applied Industrial/Organizational Psychology (Master of ArtsI.O.P.)
Master of Arts in Forensic Psychology
MA-JD in Forensic Psychology and Law
Reviews
Colorado State University-Global Campus has no reviews yet.
Tuition & Financial Aid
Campus Setting: Suburb - Large
Inquire for current tuition
Latest News on Google
Category
Colorado State University-Global Campus has programs in the following specializations: Applied Psychology, Forensic Psychology.
Location
Colorado State University-Global Campus has campus locations in: Colorado
Nearby Schools for Psychology

Aspen University
(7.20 miles)
Denver, CO

University of Denver
(7.25 miles)
Denver, CO

University of Colorado Denver
(11 miles)
Denver, CO
Colorado Christian University (13 miles)
Lakewood, CO, Online Option

Naropa University
(34 miles)
Boulder, CO
University of Colorado Colorado Springs
(49 miles)
Colorado Springs, CO

University of the Rockies
(54 miles)
Denver, CO

University of Northern Colorado
(56 miles)
Greeley, CO

Colorado State University-Fort Collins
(68 miles)
Fort Collins, CO, Online Option

University of Wyoming
(123 miles)
Laramie, WY