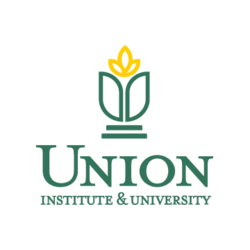 Union Institute & University
Map 440 E McMillan St, Cincinnati, OH 45206-1925» 800-861-6400 » www.myunion.edu

The Union Institute & University currently offers a Master of Arts program in Counseling Psychology. This degree allows you to focus on delivering greater mental health in a variety of settings, including schools, the workplace and the community. The program is delivered in a hybrid format, which means classes are delivered online and face to face, as well as including three weekend residential sessions per year. The Union Institute is fully committed to delivering a lifelong learning experience that focuses on delivering the best professionals into the community in which they choose to work. On completion of your degree, you can sit at the NCC.

Interview
This school has not been interviewed yet. Contact us if you would be interested in an interview.
Format
Accreditation
APA Accredited
Psychology Degrees Offered:
Masters in General Psychology
Behavioral Neuroscience Ph.D
Cognitive Psychology Ph.D
Clinical Ph.D. Program
Social-Personality Ph.D.
Masters of Science in Psychology
Reviews
Union Institute & University has no reviews yet.
Tuition & Financial Aid
Campus Setting: City - Large
Student-to-Faculty Ratio: 8 to 1
Total Enrollment: 441
Inquire for current tuition
Latest News on Google
Category
Union Institute & University has programs in the following specializations: General Psychology, Behavioral Psychology, Cognitive Psychology, Clinical Psychology, Social Psychology.
Location
Union Institute & University has campus locations in: Ohio
Nearby Schools for Psychology

University of Cincinnati-Main Campus
(0.81 miles)
Cincinnati, OH

Xavier University
(1.96 miles)
Cincinnati, OH, Online Option

University of Dayton
(46 miles)
Dayton, OH

Antioch University-System Administration
(56 miles)
Yellow Springs, OH

University of Kentucky
(76 miles)
Lexington, KY

Morehead State University
(87 miles)
Morehead, KY

Ball State University
(88 miles)
Muncie, IN, Online Option
Ohio Christian University (91 miles)
Circleville, OH, Online Option

University of Indianapolis
(96 miles)
Indianapolis, IN

Eastern Kentucky University
(96 miles)
Richmond, KY