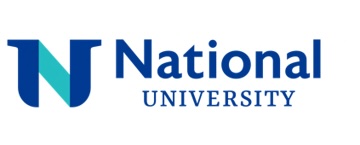 National University
Map 11255 North Torrey Pines Road, La Jolla, CA 92037-1011» 800-628-8648 » www.nu.edu

The National University Psychology Program offers students a unique and diverse educational experience designed for the increasing demand for psychology trained professionals in substance abuse clinics, private companies, social services, mental health clinics, as well as schools and hospitals. Graduates with successful degrees in their respective fields are expected to become part of one of the fastest growing industries of the year, according to statistics provided by the Bureau of Labor Statistics in the United States. Programs at NU provide insight and understanding into the contemporary practice of psychology, and create a theoretical and practical approach to teaching students necessary information to succeed.

Interview
This school has not been interviewed yet. Contact us if you would be interested in an interview.
Format
Accreditation
APA Accredited
Psychology Degrees Offered:
Master of Arts in Counseling Psychology
Doctor of Psychology
Reviews
National University has no reviews yet.
Tuition & Financial Aid
Campus Setting: City - Large
Inquire for current tuition
Latest News on Google
Category
National University has programs in the following specializations: Counseling Psychology, General Psychology.
Location
National University has campus locations in: California
Nearby Schools for Psychology

University of California-San Diego
(2.30 miles)
La Jolla, CA

Alliant International University
(8.73 miles)
San Diego, CA, Online Option

San Diego State University
(14 miles)
San Diego, CA, Online Option

California State University-San Marcos
(16 miles)
San Marcos, CA

Vanguard University of Southern California
(64 miles)
Costa Mesa, CA

California Baptist University
(71 miles)
Riverside, CA

University of California-Riverside
(74 miles)
Riverside, CA

California State University-Fullerton
(77 miles)
Fullerton, CA

Touro University Worldwide
(78 miles)
Los Alamitos, CA, Online Option

California State University-Long Beach
(78 miles)
Long Beach, CA