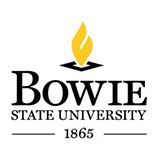 Bowie State University
Map 14000 Jericho Park Rd, Bowie, MD 20715-9465» 301-860-4000 » www.bowiestate.edu

To gain a Master of Arts Degree in Counseling Psychology at Bowie State University, students must demonstrate a number of different areas of knowledge and skill set including an in depth and general knowledge of three theories of Counseling Psychology including those related to the development of careers and education. They must also have a knowledge of different software programs and be able to recognize how these can aid counseling in schools. The required skill sets to achieve the Masters Degree include the appropriate response to clients behavior, the correct use of crisis intervention and more. A lot of attention focuses on commitment to helping relationships.

Interview
This school has not been interviewed yet. Contact us if you would be interested in an interview.
Format
Accreditation
APA Accredited
Psychology Degrees Offered:
Master of Arts in Counseling Psychology
Master of Arts in School Psychology
Master of Science in Counseling Psychology
Reviews
Bowie State University has no reviews yet.
Tuition & Financial Aid
Campus Setting: Suburb - Large
Student-to-Faculty Ratio: 16 to 1
Total Enrollment: 1138
Inquire for current tuition
Latest News on Google
Category
Bowie State University has programs in the following specializations: Counseling Psychology, School Psychology.
Location
Bowie State University has campus locations in: Maryland
Nearby Schools for Psychology

University of Maryland
(9.88 miles)
College Park, MD

Catholic University of America
(14 miles)
Washington, DC

Howard University
(15 miles)
Washington, DC

University of Maryland-Baltimore County
(17 miles)
Baltimore, MD

George Washington University
(18 miles)
Washington, DC

Georgetown University
(18 miles)
Washington, DC

American University
(19 miles)
Washington, DC

Institute for the Psychological Sciences (19 miles)
Arlington, VA, Online Option

University of Baltimore
(21 miles)
Baltimore, MD

Loyola University Maryland
(24 miles)
Baltimore, MD, Online Option