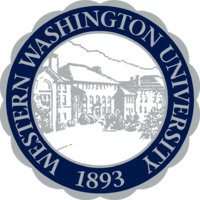 Western Washington University
Map 516 High Street, Bellingham, WA 98225-9008» 360-650-3000 » www.wwu.edu

Western Washington University offers a Department of Psychology full of advanced opportunities for undergraduate and graduate students looking to obtain a basic understanding of the human mind as well as specialized fields of study relating to the psychology world. WWU provides graduate studies with a core education in experimental psychology, school counseling, mental health counseling, and statistical analysis in psychology, which can lead to thriving positions in academic and counseling positions within the community. Some students may wish to continue their education even after graduating from a Master's degree in the hopes of gaining further qualification in their prospective jobs.

Interview
This school has not been interviewed yet. Contact us if you would be interested in an interview.
Format
Accreditation
APA Accredited
Psychology Degrees Offered:
M.Ed. in Psychology
Master of Science in Psychology
Masters of Art in Industrial Organizational Psychology (MA)
Reviews
Western Washington University has no reviews yet.
Tuition & Financial Aid
Campus Setting: City - Small
Inquire for current tuition
Latest News on Google
Category
Western Washington University has programs in the following specializations: General Psychology, Industrial/Organizational Psychology.
Location
Western Washington University has campus locations in: Washington, Online
Nearby Schools for Psychology

Bastyr University
(70 miles)
Kenmore, WA

Seattle Pacific University
(75 miles)
Seattle, WA, Online Option

Northwest University
(76 miles)
Kirkland, WA, Online Option
City University of Seattle (78 miles)
Seattle, WA, Online Option

Seattle University
(78 miles)
Seattle, WA, Online Option

Central Washington University
(150 miles)
Ellensburg, WA