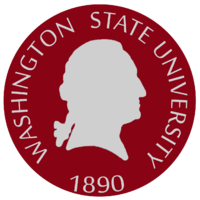 Washington State University
Map French Administration Building, Pullman, WA 99164-5910» 509-335-3564 » wsu.edu/

Washington State University's Department of Psychology offers both Clinical and Experimental Psychology programs for graduates wishing to achieve a Doctoral Degree in the subject. The Clinical Psychology Doctoral Degree is designed to be completed in four years along with an extra 12 months of internship experience. The Experimental Psychology Doctoral Degree can be completed in around four to five years depending on the level of study the student has when they enter the program. Clinical Psychology covers a wide range of areas including Adult Psychopathology and Health Psychology whilst Experimental Psychology concentrates on Cognition, Biological, Social, Health and much more.

Interview
This school has not been interviewed yet. Contact us if you would be interested in an interview.
Format
Accreditation
APA Accredited
Psychology Degrees Offered:
PhD Clinical Psychology
Master of Arts in Forensic Psychology
Master of Arts in Industrial Organizational Psychology
Master of Arts in Sport-Exercise Psychology
Master of Science Human Services
Doctor of Education in Counseling Psychology
Doctor of Education in Pastoral Community Counseling
Reviews
Washington State University has no reviews yet.
Tuition & Financial Aid
Campus Setting: Town - Distant
Inquire for current tuition
Latest News on Google
Category
Washington State University has programs in the following specializations: Clinical Psychology, Forensic Psychology, Industrial/Organizational Psychology, Counseling Psychology.
Location
Washington State University has campus locations in: Washington, Online
Nearby Schools for Psychology

Eastern Washington University
(56 miles)
Cheney, WA

Central Washington University
(161 miles)
Ellensburg, WA