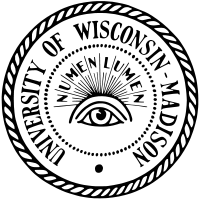 University of Wisconsin-Madison
Map 500 Lincoln Dr, Madison, WI 53706-1380» 608-262-1234 » www.wisc.edu

The University of Wisconsin Madison Department of Counseling Psychology offers graduates the chance to continue their study by undertaking either a Doctoral Degree in Counseling Psychology or a Masters Degree in Counseling specializing in Community Counseling. Graduates from these programs can go on to study further into certain specialized fields or take their career to a much higher level. Past graduates have gone on to become top level career professionals in a varied range of areas. The department strives to include multicultural and diverse aspects into all of it's courses and continues to deliver it's expertise and research findings to students and partners around the world.

Interview
This school has not been interviewed yet. Contact us if you would be interested in an interview.
Format
Accreditation
APA Accredited
Psychology Degrees Offered:
Master's Training in Counseling
Ph.D. Training in Counseling Psychology
PhD Clinical Psychology
Reviews
University of Wisconsin-Madison has no reviews yet.
Tuition & Financial Aid
Campus Setting: City - Midsize
Student-to-Faculty Ratio: 18 to 1
Total Enrollment: 11968
Inquire for current tuition
Latest News on Google
Category
University of Wisconsin-Madison has programs in the following specializations: Counseling Psychology, Clinical Psychology.
Location
University of Wisconsin-Madison has campus locations in: Wisconsin
Nearby Schools for Psychology

University of Wisconsin-Milwaukee
(77 miles)
Milwaukee, WI

University of Wisconsin-Oshkosh
(78 miles)
Oshkosh, WI

Northern Illinois University
(85 miles)
Dekalb, IL

Rosalind Franklin University of Medicine and Science
(95 miles)
North Chicago, IL

Trinity International University-Illinois
(98 miles)
Deerfield, IL

University of Wisconsin-Stevens Point
(101 miles)
Stevens Point, WI

Northwestern University
(113 miles)
Evanston, IL

Concordia University-Chicago
(115 miles)
River Forest, IL

Loyola University Chicago
(116 miles)
Chicago, IL

DePaul University
(119 miles)
Chicago, IL