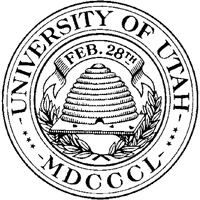 University of Utah
Map 201 Presidents Circle, ROOM 203, Salt Lake City, UT 84112-9008» 801-581-7200 » www.utah.edu

At the Department of Psychology at the University of Utah, there are a number of different pathways open for you. The first is the Ph.D. program, and the second the Bachelor's program. Within these programs, they have further specializations, such as clinical, social or developmental Ph.D. and an honors track for those opting for the Bachelor's program. Additionally, the focus is very strongly on how close relationships are able to help in problem solving on an everyday level. This means career tracks can be anywhere from personal relationships between individuals, and relationships within the world of business and organization.

Interview
This school has not been interviewed yet. Contact us if you would be interested in an interview.
Format
Accreditation
APA Accredited
Psychology Degrees Offered:
Ph.D. in Clinical Psychology
Ph.D. in Cognition and Neural Science
Ph.D. in Developmental Psychology
Ph.D. in Social Psychology
Masters in General Psychology
Reviews
University of Utah has no reviews yet.
Tuition & Financial Aid
Campus Setting: City - Midsize
Student-to-Faculty Ratio: 13 to 1
Total Enrollment: 7548
Inquire for current tuition
Latest News on Google
Category
University of Utah has programs in the following specializations: Clinical Psychology, Developmental Psychology, Social Psychology, General Psychology.
Location
University of Utah has campus locations in: Utah
Nearby Schools for Psychology

Brigham Young University-Provo
(37 miles)
Provo, UT