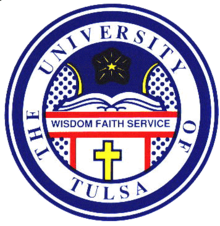 University of Tulsa
Map 800 South Tucker Drive, Tulsa, OK 74104-3189» 918-631-2000 » www.utulsa.edu

The University of Tulsa offers a fully accredited Clinical Psychology program with an option for both Masters and Doctoral programs. Students are trained with a practical approach to psychology that allows them to experience real life settings in which their education will be used. Coursework is centered on the scientist-practitioner model, which defines the practice of psychology as an application of methodology, theoretical work, and scientific results to clinical issues. UT faculty is well versed in their respective fields and are expert researches with various educators working on personal efforts through federal and privately funded grant programs. Students are encouraged to participate in professional projects, complete course requirements, and use ethics and organizations within the department as well as in their personal lives.

Interview
This school has not been interviewed yet. Contact us if you would be interested in an interview.
Format
Accreditation
APA Accredited
Psychology Degrees Offered:
Master of Arts in Clinical Psychology
PhD in Clinical Psychology
Master of Science in General Psychology
Master of Science in Clinical Psychology
Reviews
University of Tulsa has no reviews yet.
Tuition & Financial Aid
Campus Setting: City - Large
Inquire for current tuition
Latest News on Google
Category
University of Tulsa has programs in the following specializations: Clinical Psychology, General Psychology.
Location
University of Tulsa has campus locations in: Oklahoma
Nearby Schools for Psychology

University of Central Oklahoma
(92 miles)
Edmond, OK

University of Arkansas
(99 miles)
Fayetteville, AR

University of Oklahoma Norman Campus
(107 miles)
Norman, OK

Pittsburg State University
(110 miles)
Pittsburg, KS, Online Option

Wichita State University
(131 miles)
Wichita, KS, Online Option

Northwestern Oklahoma State University
(158 miles)
Alva, OK

Forest Institute of Professional Psychology
(164 miles)
Springfield, MO

Arkansas Tech University
(169 miles)
Russellville, AR

Cameron University
(176 miles)
Lawton, OK

University of Kansas
(198 miles)
Lawrence, KS