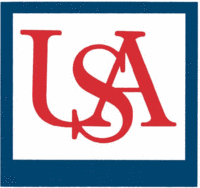 University of South Alabama
Map 307 N University Blvd, Mobile, AL 36688-0002» 251-460-6101 » www.southalabama.edu

The University of South Alabama offers a Master of Science program based in Behavioral and Brain Sciences. The program uses a curriculum which has been specifically designed to give students modern theoretical and methodical knowledge as well as detailed information regarding the principles of care in Psychology. The program runs full time for two years, is thesis based and allows students to choose from a list of sub-specialties which include Comparative Psychology, Cognition, Personality and Social Psychology and Psycholinguistics. This program is designed to be completed on a full time basis in 2 years and there are occasional night classes available.

Interview
This school has not been interviewed yet. Contact us if you would be interested in an interview.
Format
Accreditation
APA Accredited
Psychology Degrees Offered:
Master of Science in Behavioral and Brain Sciences
Master's Training in Counseling
Ph.D. Training in Counseling Psychology
Reviews
University of South Alabama has no reviews yet.
Tuition & Financial Aid
Campus Setting: City - Midsize
Inquire for current tuition
Latest News on Google
Category
University of South Alabama has programs in the following specializations: Behavioral Psychology, Counseling Psychology.
Location
University of South Alabama has campus locations in: Alabama
Nearby Schools for Psychology

The University of West Florida
(58 miles)
Pensacola, FL, Online Option

University of Southern Mississippi
(81 miles)
Hattiesburg, MS
University of West Alabama (131 miles)
Livingston, AL, Online Option
Amridge University (165 miles)
Montgomery, AL, Online Option

Auburn University at Montgomery
(165 miles)
Montgomery, AL

Mississippi College
(170 miles)
Clinton, MS

The University of Alabama
(178 miles)
Tuscaloosa, AL

Louisiana State University and Agricultural & Mechanical College
(180 miles)
Baton Rouge, LA