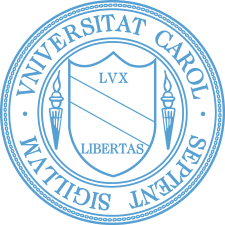 University of North Carolina at Chapel Hill
Map 103 South Bldg Cb 9100, Chapel Hill, NC 27599» 919-962-2211 » www.unc.edu

The University of North Carolina at Chapel Hill offers undergraduate and graduate degrees in the field of psychology. In the undergraduate department there are two degrees available; a Bachelor of Arts or a Bachelor of Science, both with the ability of a major in psychology and a minor in another focus such as cognitive science. The subject matter covered in this course is designed to prepare students for a future career in applied psychology in such professions as medicine, education, business, or law, although there's a vast market for this knowledge and other job opportunities are possible. The Ph.D. program was created to arm students with the information necessary to become active members of the psychological society through research, education, clinical practice, and public services.

Interview
This school has not been interviewed yet. Contact us if you would be interested in an interview.
Format
Accreditation
APA Accredited
Psychology Degrees Offered:
Masters of Arts in Psychology
Masters in Industrial/Organizational Psychology
PhD in Health Psychology
PhD in Psychology Health
PhD in Organizational Science
PhD in Clinical and Social Sciences in Psychology
PhD in Clinical Psychology
PhD in Developmental Psychology
PhD in Social-Personality Psychology
Reviews
University of North Carolina at Chapel Hill has no reviews yet.
Tuition & Financial Aid
Campus Setting: City - Small
Student-to-Faculty Ratio: 14 to 1
Total Enrollment: 10775
Inquire for current tuition
Latest News on Google
Category
University of North Carolina at Chapel Hill has programs in the following specializations: General Psychology, Industrial/Organizational Psychology, Health Psychology, Social Psychology, Clinical Psychology, Developmental Psychology.
Location
University of North Carolina at Chapel Hill has campus locations in: North Carolina
Nearby Schools for Psychology

University of North Carolina at Greensboro
(44 miles)
Greensboro, NC

Fayetteville State University
(59 miles)
Fayetteville, NC, Online Option
Winston-Salem State University (67 miles)
Winston-Salem, NC, Online Option

Wake Forest University
(70 miles)
Winston Salem, NC

East Carolina University
(97 miles)
Greenville, NC

Liberty University
(100 miles)
Lynchburg, VA, Online Option

University of North Carolina at Charlotte
(103 miles)
Charlotte, NC, Online Option

Francis Marion University
(124 miles)
Florence, SC

Virginia State University
(129 miles)
Petersburg, VA

University of North Carolina Wilmington
(134 miles)
Wilmington, NC