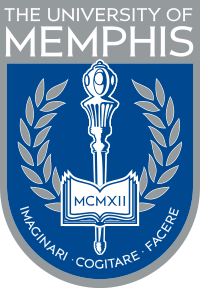 University of Memphis
Map Southern Avenue, Memphis, TN 38152» 901-678-2000 » www.memphis.edu

The psychology department at the University of Memphis provides students with an understanding of the world in both a natural and culture sense. Skills are honed in the categories of critical reasoning, quantitative analysis, communication, and other specialties to prepare graduates with strategies they can use to succeed in their prospective future careers or academic endeavors. The University of Memphis has approximately thirty full time members of faculty, as well as twenty part-time members consisting of specialized psychologists from throughout the community who work in close relation with students to assist in the development of their skills. The University also contains the Center for Applied Psychological Research.

Interview
This school has not been interviewed yet. Contact us if you would be interested in an interview.
Format
Accreditation
APA Accredited
Psychology Degrees Offered:
Masters of Science in Clinical Psychology
Master of Science in Experimental Psychology
Master of Arts in Substance Abuse Treatment Psychology
Reviews
University of Memphis has no reviews yet.
Tuition & Financial Aid
Campus Setting: City - Large
Inquire for current tuition
Latest News on Google
Category
University of Memphis has programs in the following specializations: Clinical Psychology, Mental Health Psychology.
Location
University of Memphis has campus locations in: Tennessee
Nearby Schools for Psychology

Murray State University
(139 miles)
Murray, KY

Austin Peay State University
(177 miles)
Clarksville, TN

Arkansas Tech University
(178 miles)
Russellville, AR

The University of Alabama
(192 miles)
Tuscaloosa, AL

Tennessee State University
(192 miles)
Nashville, TN, Online Option

Lipscomb University
(192 miles)
Nashville, TN

Mississippi College
(193 miles)
Clinton, MS

Trevecca Nazarene University
(195 miles)
Nashville, TN