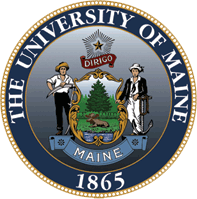 University of Maine
Map 168 College Avenue, Orono, ME 4469:: 207-581-1110 :: www.umaine.edu/
The University of Maine currently offers three different psychology graduate programs. The first is the clinical graduate program, the second the developmental graduate program and finally the psychological sciences graduate program. The university has a very strong focus on research and they have state of the art research facilities available for their students. Additionally, the University of Maine is committed to diversity and they offer a Minority Fellowship Program for those who are applicable for that. The school offers strong one to one assistance to all their students, so they are fully enabled to complete research, teaching and professional experience.
Format
Campus
Costs
Tuition for full time students (In State): $7,524
Graduate Out of State Tuition: $22,662
Average Books & Supplies Cost: $1,000
Off Campus Room Board Average Cost: $9,648
* Based on 2012 data
Psychology Degrees Offered:
Master of Science Developmental-Clinical Psychology
Master of Science in Industrial/Organizational Psychology
Tuition & Financial Aid
Campus Setting: Suburb - Large
Latest News on Google
Popular Online Schools
Searching Featured School Options...
Nearby Schools for Psychology

Plymouth State University
(169 miles)
Plymouth, NH

Southern New Hampshire University
(189 miles)
Manchester, NH

Goddard College
(190 miles)
Plainfield, VT

Salem State University
(199 miles)
Salem, MA