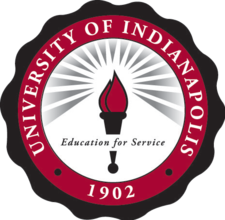 University of Indianapolis
Map 1400 E Hanna Ave, Indianapolis, IN 46227-3697» 317-788-3368 » uindy.edu

There are four different tracks available in the Clinical Science Masters Degree program offered by the School of Psychological Sciences at the University of Indianapolis, Foundational, Research, Mental health Counseling and Mental Health Counseling and Addictions Counseling. Each of these programs have been designed specifically to assist students to achieve their individual career and learning goals, Whether this means going on to study at a Doctoral level or entering employment in the specific area of Psychology related to their chosen track. They pride themselves on giving students the valuable skills and knowledge necessary to become successful in their future endeavors.

Interview
This school has not been interviewed yet. Contact us if you would be interested in an interview.
Format
Accreditation
APA Accredited
Psychology Degrees Offered:
Master's in Clinical Psychology
Masters in School Counseling
Masters in Career Psychology
Masters in Sports Psychology
Masters in Counseling Psychology
PhD in Counseling Psychology with a subspecialty in Sports Psychology
Reviews
University of Indianapolis has no reviews yet.
Tuition & Financial Aid
Campus Setting: City - Large
Inquire for current tuition
Latest News on Google
Category
University of Indianapolis has programs in the following specializations: Clinical Psychology, School Psychology, Sports Psychology, Counseling Psychology.
Location
University of Indianapolis has campus locations in: Indiana
Nearby Schools for Psychology

Indiana University-Purdue University Indianapolis
(4.80 miles)
Indianapolis, IN, Online Option

Ball State University
(51 miles)
Muncie, IN, Online Option
Indiana Wesleyan University (61 miles)
Marion, IN, Online Option

Indiana State University
(70 miles)
Terre Haute, IN

University of Cincinnati-Main Campus
(95 miles)
Cincinnati, OH

Union Institute & University
(96 miles)
Cincinnati, OH

Xavier University
(97 miles)
Cincinnati, OH, Online Option

University of Dayton
(104 miles)
Dayton, OH
Indiana Institute of Technology (109 miles)
Fort Wayne, IN, Online Option

Antioch University-System Administration
(118 miles)
Yellow Springs, OH