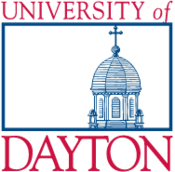 University of Dayton
Map 300 College Park, Dayton, OH 45469» 937-229-1000 » www.udayton.edu

The College of Arts and Sciences at the University of Dayton, offers 2 graduate psychology programs which lead to a Master of Arts Degree, these are Clinical Psychology and General Psychology. Both of these programs focus on combining theory and research along with the appropriate level of practical experience, as well as the confidence to develop new and relevant research projects. The college offers and highly trained faculty who can offer plenty of one on one tuition and supervision due to their low student/teacher ratio. Many graduates go on to study further at a Doctoral level or gain employment in the related field.

Interview
This school has not been interviewed yet. Contact us if you would be interested in an interview.
Format
Accreditation
APA Accredited
Psychology Degrees Offered:
Master of Arts in Clinical Psychology
Master of Arts in General Psychology
Master's in Counseling Psychology
Reviews
University of Dayton has no reviews yet.
Tuition & Financial Aid
Campus Setting: City - Midsize
Inquire for current tuition
Latest News on Google
Category
University of Dayton has programs in the following specializations: Clinical Psychology, General Psychology, Counseling Psychology.
Location
University of Dayton has campus locations in: Ohio
Nearby Schools for Psychology

Antioch University-System Administration
(15 miles)
Yellow Springs, OH

Xavier University
(44 miles)
Cincinnati, OH, Online Option

Union Institute & University
(46 miles)
Cincinnati, OH

University of Cincinnati-Main Campus
(46 miles)
Cincinnati, OH

Franklin University
(65 miles)
Columbus, OH
Ohio Christian University (68 miles)
Circleville, OH, Online Option

Ball State University
(73 miles)
Muncie, IN, Online Option
Indiana Wesleyan University (95 miles)
Marion, IN, Online Option

University of Indianapolis
(104 miles)
Indianapolis, IN
Indiana Institute of Technology (105 miles)
Fort Wayne, IN, Online Option