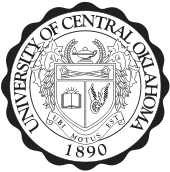 University of Central Oklahoma
Map 100 N University Dr, Edmond, OK 73034» 405-974-2000 » www.uco.edu

At the University of Central Oklahoma, you can study towards a Master of Arts in Psychology. This degree focuses on six different majors, being counseling, board certified behavior analysis, experimental, school, general and forensic. Additionally, they offer the school psychometric certification, for those who want to work directly in the assessment of children and young people in schools. The University of Oklahoma has a very person-centered approach. As such, you will develop a truly personal relationship with all the faculty staff members that have an influence on your degree. Additionally, they have a strong focus on green initiatives and sustainability.

Interview
This school has not been interviewed yet. Contact us if you would be interested in an interview.
Format
Accreditation
APA Accredited
Psychology Degrees Offered:
Master of Arts in Psychology
PhD. Interdisiplinary Neuroscience
PhD in Clinical Psychology
Reviews
University of Central Oklahoma has no reviews yet.
Tuition & Financial Aid
Campus Setting: Suburb - Large
Inquire for current tuition
Latest News on Google
Category
University of Central Oklahoma has programs in the following specializations: General Psychology, Clinical Psychology.
Location
University of Central Oklahoma has campus locations in: Oklahoma
Nearby Schools for Psychology

University of Oklahoma Norman Campus
(31 miles)
Norman, OK

Cameron University
(91 miles)
Lawton, OK

University of Tulsa
(92 miles)
Tulsa, OK

Northwestern Oklahoma State University
(103 miles)
Alva, OK

Wichita State University
(143 miles)
Wichita, KS, Online Option

Texas Woman's University
(169 miles)
Denton, TX

University of Arkansas
(186 miles)
Fayetteville, AR

The University of Texas at Dallas
(189 miles)
Richardson, TX, Online Option

Pittsburg State University
(195 miles)
Pittsburg, KS, Online Option

University of Dallas
(197 miles)
Irving, TX