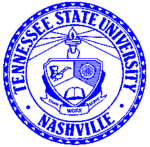 Tennessee State University
Map 3500 John A. Merritt Blvd, Nashville, TN 37209-1561» 615-963-5111 » www.tnstate.edu

The Masters Degree in Counseling Psychology which is offered at Tennessee State University is specifically designed for those students who wish to prepare for a career in various types of Mental Health and related organizational settings or for those who wanting to pursue a Doctoral Degree. The faculty are passionate about providing the necessary core skills in Psychology for students to become successful functioning practitioners as well as offering emphasis on emotional, social and educational issues that follow humans throughout their lives. The program recognizes that practical experience is just as valuable as research and study and so offers thesis and non thesis options.

Interview
This school has not been interviewed yet. Contact us if you would be interested in an interview.
Format
Accreditation
APA Accredited
Psychology Degrees Offered:
Masters of Science in Counseling Psychology (Masters of Science)
Masters of Arts in General Psychology
PhD in Psychology
PhD Program in Clinical Psychology
PhD Program in Cognitive - Social & Developmental Psychology
Reviews
Tennessee State University has no reviews yet.
Tuition & Financial Aid
Campus Setting: City - Large
Inquire for current tuition
Latest News on Google
Category
Tennessee State University has programs in the following specializations: Counseling Psychology, General Psychology, Clinical Psychology, Cognitive Psychology.
Location
Tennessee State University has campus locations in: Tennessee, Online
Nearby Schools for Psychology

Trevecca Nazarene University
(4.62 miles)
Nashville, TN

Lipscomb University
(4.75 miles)
Nashville, TN

Middle Tennessee State University
(34 miles)
Murfreesboro, TN

Austin Peay State University
(39 miles)
Clarksville, TN

Western Kentucky University
(60 miles)
Bowling Green, KY

Murray State University
(89 miles)
Murray, KY
University of the Cumberlands (153 miles)
Williamsburg, KY, Online Option

Union College
(170 miles)
Barbourville, KY

Eastern Kentucky University
(177 miles)
Richmond, KY

Lincoln Memorial University
(179 miles)
Harrogate, TN