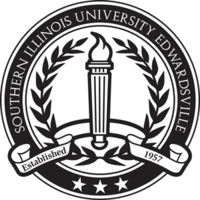 Southern Illinois University Edwardsville
Map Il State Rte 157, Edwardsville, IL 62026-1001» 618-650-2000 » www.siue.edu

If you want to work with children and young people and improve their mental health and well-being, in particular within their educational settings, then the Clinical Child and School Psychology degrees from Southern Illinois University Edwardsville will be of great interest to you. At present, they offer two different degree programs, being the Master of Science and the Specialist in School Psychology. The focus of the degree is on community assistance and prevention, rather than reactive treatment. Additionally, it looks at the ecological approach, which is a sustainable manner of working that we should all have signed up to by now.

Interview
This school has not been interviewed yet. Contact us if you would be interested in an interview.
Format
Accreditation
APA Accredited
Psychology Degrees Offered:
Master of Science Specialist in School Psychology
Master of Education (Ed.M.) Program in Psychological
Reviews
Southern Illinois University Edwardsville has no reviews yet.
Tuition & Financial Aid
Campus Setting: Suburb - Large
Inquire for current tuition
Latest News on Google
Category
Southern Illinois University Edwardsville has programs in the following specializations: School Psychology.
Location
Southern Illinois University Edwardsville has campus locations in: Illinois
Nearby Schools for Psychology

University of Missouri-St Louis
(18 miles)
Saint Louis, MO
Webster University
(23 miles)
Saint Louis, MO
Missouri University of Science and Technology (112 miles)
Rolla, MO, Online Option

Western Illinois University
(121 miles)
Macomb, IL

University of Missouri-Columbia
(126 miles)
Columbia, MO, Online Option

Indiana State University
(146 miles)
Terre Haute, IN

Murray State University
(176 miles)
Murray, KY