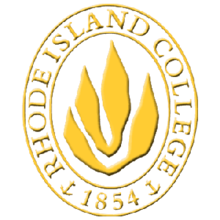 Rhode Island College
Map 600 Mount Pleasant Ave, Providence, RI 2908» 401-456-8000 » www.ric.edu

At Rhode Island College, you can study towards an MA in Psychology. This degree focuses mainly on gaining greater understanding of the science of psychology, the research methods applied within it and conducting your own research. The college has a strong emphasis on student welfare, which is why they have small-sized classes that allow for individual attention on you as a student. Additionally, they offer a range of evening classes for those who are already employed. You also have a choice of a number of applied areas of psychology to choose from, including organizational psychology, psychology and the law, and health psychology.

Interview
This school has not been interviewed yet. Contact us if you would be interested in an interview.
Format
Accreditation
APA Accredited
Psychology Degrees Offered:
Master of Arts in Psychology
Masters in Psychology - Masters in Psychology Ed. M. Learning
Masters in Psychology Cognition and Development
Ph.D. Degree Learning Goals and Assessment
Reviews
Rhode Island College has no reviews yet.
Tuition & Financial Aid
Campus Setting: Suburb - Large
Inquire for current tuition
Latest News on Google
Category
Rhode Island College has programs in the following specializations: General Psychology.
Location
Rhode Island College has campus locations in: Rhode Island, Online
Nearby Schools for Psychology

Roger Williams University
(17 miles)
Bristol, RI

University of Rhode Island
(25 miles)
Kingston, RI

University of Massachusetts-Dartmouth
(28 miles)
North Dartmouth, MA

William James College
(35 miles)
Newton, MA, Online Option

Boston College
(37 miles)
Chestnut Hill, MA

Northeastern University
(39 miles)
Boston, MA

Boston University
(40 miles)
Boston, MA

University of Connecticut
(40 miles)
Storrs, CT
Harvard University
(41 miles)
Cambridge, MA

Lesley University
(41 miles)
Cambridge, MA, Online Option