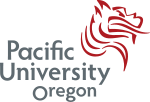 Pacific University
Map 2043 College Way, Forest Grove, OR 97116» 877-722-8648 » www.pacificu.edu

All degree programs at the Pacific University Oregon School of Professional Psychology are designed to teach you about compassion, integrity, diversity and discovery, which are the core values of the school. The school offers three different degrees (Masters in Applied Psychological Science, PsyD in Clinical Psychology, PhD in Clinical Psychology), as well as internships opportunities and public services. The degree options are designed to teach anything from the basics of the science to actually delivering trained practitioners. The school has a very strong focus on social justice as well as a dedication to well-being and health. The programs build on those values and focus.

Interview
This school has not been interviewed yet. Contact us if you would be interested in an interview.
Format
Accreditation
APA Accredited
Psychology Degrees Offered:
Master of Arts in Counseling Psychology
Masters in Psychological Science
PhD Clinical Psychology
Masters in General Psychology
Masters in Clinical Psychology
Reviews
Pacific University has no reviews yet.
Tuition & Financial Aid
Campus Setting: Suburb - Large
Inquire for current tuition
Latest News on Google
Category
Pacific University has programs in the following specializations: Counseling Psychology, Clinical Psychology, General Psychology.
Location
Pacific University has campus locations in: Oregon
Nearby Schools for Psychology

Portland State University
(21 miles)
Portland, OR

University of Oregon
(102 miles)
Eugene, OR, Online Option

Seattle University
(149 miles)
Seattle, WA, Online Option
City University of Seattle (149 miles)
Seattle, WA, Online Option

Seattle Pacific University
(151 miles)
Seattle, WA, Online Option

Northwest University
(154 miles)
Kirkland, WA, Online Option

Bastyr University
(158 miles)
Kenmore, WA

Central Washington University
(160 miles)
Ellensburg, WA