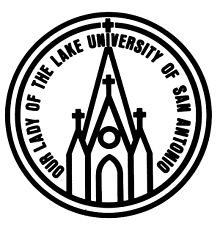 Our Lady of the Lake University-San Antonio
Map 411 SW 24th St, San Antonio, TX 78207-4689» 210-434-6711 » www.ollusa.edu

At the Our Lady of the Lake University in San Antonio, two different specializations within the Master of Science in Psychology are available. The first is family, couple and individual psychotherapy, and the second is school psychology. The courses include both theory and practical requirements, and the practical element of the course is delivered at the training clinic, Community Counseling Service, which is on site. The focus on the university is to deliver excellent training with a focus on a Christian worldview. Additionally, the university offers two other programs, being Psychological Services to Spanish speaking populations and an Assessment Specialty in Autism.

Interview
This school has not been interviewed yet. Contact us if you would be interested in an interview.
Format
Accreditation
APA Accredited
Psychology Degrees Offered:
Masters in Psychology
Master of Arts in Psychology
Reviews
Our Lady of the Lake University-San Antonio has no reviews yet.
Tuition & Financial Aid
Campus Setting: City - Large
Inquire for current tuition
Latest News on Google
Category
Our Lady of the Lake University-San Antonio has programs in the following specializations: General Psychology.
Location
Our Lady of the Lake University-San Antonio has campus locations in: Texas
Nearby Schools for Psychology

St. Mary's University
(2.18 miles)
San Antonio, TX

The University of Texas at San Antonio
(12 miles)
San Antonio, TX

Texas State University-San Marcos
(49 miles)
San Marcos, TX

Texas A & M University-Corpus Christi
(139 miles)
Corpus Christi, TX

Texas A & M University-College Station
(156 miles)
College Station, TX, Online Option

Angelo State University
(180 miles)
San Angelo, TX, Online Option

Houston Baptist University
(183 miles)
Houston, TX

Texas Southern University
(192 miles)
Houston, TX

University of Houston-System Administration
(193 miles)
Houston, TX

Tarleton State University
(194 miles)
Stephenville, TX