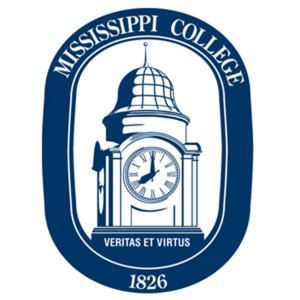 Mississippi College
Map 200 South Capitol Street, Clinton, MS 39058» 601-925-3000 » www.mc.edu

The Mississippi College has a number of options available for those who wish to achieve a degree in psychology and counseling. Firstly, they have undergraduate degrees at BA or BS level. Next, they have a range of different Master's options, being the Master of Education in School Counseling, MS in Addiction Counseling, the MS in Mental Health Counseling and the MS in Marriage and Family Counseling. Additionally, you can work towards an Education Specialist Degree, or you can take part in the Doctor of Professional Counseling program. All of these degrees are designed to make you a true expert in your field.

Interview
This school has not been interviewed yet. Contact us if you would be interested in an interview.
Format
Accreditation
APA Accredited
Psychology Degrees Offered:
Masters in Mental Health Counseling
(Ed.S) degree and the Doctor of Professional Counseling (DPC)
Master of Science in Counseling Psychology
Reviews
Mississippi College has no reviews yet.
Tuition & Financial Aid
Campus Setting: Suburb - Large
Inquire for current tuition
Latest News on Google
Category
Mississippi College has programs in the following specializations: Mental Health Psychology, Counseling Psychology.
Location
Mississippi College has campus locations in: Mississippi
Nearby Schools for Psychology

University of Southern Mississippi
(91 miles)
Hattiesburg, MS
University of Louisiana-Monroe (103 miles)
Monroe, LA, Online Option
University of West Alabama (126 miles)
Livingston, AL, Online Option

Louisiana State University and Agricultural & Mechanical College
(133 miles)
Baton Rouge, LA

Louisiana Tech University
(136 miles)
Ruston, LA

Northwestern State University of Louisiana
(167 miles)
Natchitoches, LA

University of South Alabama
(170 miles)
Mobile, AL

The University of Alabama
(173 miles)
Tuscaloosa, AL

University of Memphis
(193 miles)
Memphis, TN

Louisiana State University-Shreveport
(197 miles)
Shreveport, LA