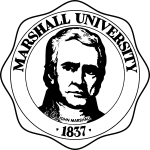 Marshall University
Map 1 John Marshall Dr, Huntington, WV 25755» 800-642-3463 » www.marshall.edu/

Marshall University's Psychology Department resides on Marshall's Huntington, WV campus in Harris Hall; there are also programs available in the campus at South Charleston. The department provides Undergraduate, Masters and Doctoral programs in Psychology, each with their own emphasis on specific core specialties. Students seeking to graduate from the MA program may undergo studies in General or Clinical Psychology, while those seeking a Ph.D. will enroll in a degree emphasizing under served and rural areas. Subjects covered throughout the courses include human behavior, the relationships formed between human beings, and the cognition and affect that human behavior has on society. Graduates face future professions in medicine, business, social services, mental health, law, or industry settings.

Interview
This school has not been interviewed yet. Contact us if you would be interested in an interview.
Format
Accreditation
APA Accredited
Psychology Degrees Offered:
MasterÕs General psychology
Doctoral Degree in Psychology
Master of Arts (Master of Arts) in Clinical Psychology
Masters in Experimental Psychology
Masters in Quantitative Psychology
Masters in Industrial/Organizational Psychology
Reviews
Marshall University has no reviews yet.
Tuition & Financial Aid
Campus Setting: City - Small
Inquire for current tuition
Latest News on Google
Category
Marshall University has programs in the following specializations: General Psychology, Clinical Psychology, Mental Health Psychology, Industrial/Organizational Psychology.
Location
Marshall University has campus locations in: West Virginia
Nearby Schools for Psychology

Morehead State University
(57 miles)
Morehead, KY
Ohio Christian University (86 miles)
Circleville, OH, Online Option

Marietta College
(87 miles)
Marietta, OH

Franklin University
(110 miles)
Columbus, OH

Eastern Kentucky University
(112 miles)
Richmond, KY

University of Kentucky
(116 miles)
Lexington, KY

Xavier University
(121 miles)
Cincinnati, OH, Online Option

Union Institute & University
(122 miles)
Cincinnati, OH

University of Cincinnati-Main Campus
(122 miles)
Cincinnati, OH

Antioch University-System Administration
(124 miles)
Yellow Springs, OH