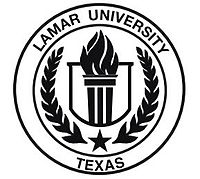 Lamar University
Map 4400 MLK Blvd, Beaumont, TX 77705» 409-880-7011 » www.lamar.edu

The Master of Science degree in Psychology through Lamar University provides advanced training and a unique learning environment to prepare graduates for professional careers in the industry of psychology. There are 2 degrees available in Community and Clinical Psychology as well as Industrial and Organizational Psychology. The MS program is designed to combine a strong foundation of hands on experience with theoretical research based coursework to bring a higher level of success to students. The Industrial and Organizational program uses traditional and contemporary methods of analysis and development to prepare graduates for careers in survey research, industrial consultation, personnel psychology and more. The Community and Clinical program includes education in the assessment of both intellectual and personality as it relates to psychology.

Interview
This school has not been interviewed yet. Contact us if you would be interested in an interview.
Format
Accreditation
APA Accredited
Psychology Degrees Offered:
Master of Science in Industrial/Organizational Psychology
Master of Arts in Applied Theories of Counseling and Personality
Masters in Biological Psychology
Reviews
Lamar University has no reviews yet.
Tuition & Financial Aid
Campus Setting: City - Midsize
Inquire for current tuition
Latest News on Google
Category
Lamar University has programs in the following specializations: Industrial/Organizational Psychology, Applied Psychology.
Location
Lamar University has campus locations in: Texas
Nearby Schools for Psychology

University of Houston-System Administration
(79 miles)
Houston, TX

Texas Southern University
(80 miles)
Houston, TX

Houston Baptist University
(90 miles)
Houston, TX

Sam Houston State University
(100 miles)
Huntsville, TX

Northwestern State University of Louisiana
(131 miles)
Natchitoches, LA

Texas A & M University-College Station
(139 miles)
College Station, TX, Online Option

Louisiana State University-Shreveport
(166 miles)
Shreveport, LA

The University of Texas at Tyler
(172 miles)
Tyler, TX

Louisiana State University and Agricultural & Mechanical College
(175 miles)
Baton Rouge, LA

Louisiana Tech University
(191 miles)
Ruston, LA