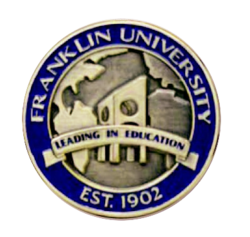 Franklin University
Map 201 S Grant Ave, Columbus, OH 43215-5399» 614-797-4700 » www.franklin.edu

Franklin University offers a highly unique program through its Master's in Business Psychology Degree Program, based on the innovation of human design, and the companies that influence the behavior of human beings. Franklin's M.S. in Business Psychology combines top of the line psychological data and research to prepare students to provide management and marketing resolution in challenging areas of the business world. Over a period of 14 months students will create a personal foundation in theory and practical applications to focus skills in qualitative aspects of human resources, marketing, and management. This program gives graduates the skills and abilities necessary to give employers in psychological fields more than the average psychologist brings to the table.

Interview
This school has not been interviewed yet. Contact us if you would be interested in an interview.
Format
Accreditation
APA Accredited
Psychology Degrees Offered:
Masters of Science in Business Psychology (MBP)
PhD in Psychology - Human Development and Public Policy and Lifespan Cognitive Neuroscience.
Reviews
Franklin University has no reviews yet.
Tuition & Financial Aid
Campus Setting: City - Large
Inquire for current tuition
Latest News on Google
Category
Franklin University has programs in the following specializations: Cognitive Psychology.
Location
Franklin University has campus locations in: Ohio
Nearby Schools for Psychology
Ohio Christian University (24 miles)
Circleville, OH, Online Option

Antioch University-System Administration
(50 miles)
Yellow Springs, OH

University of Dayton
(65 miles)
Dayton, OH

Tiffin University
(81 miles)
Tiffin, OH

Marietta College
(90 miles)
Marietta, OH

Xavier University
(97 miles)
Cincinnati, OH, Online Option

Union Institute & University
(99 miles)
Cincinnati, OH

University of Cincinnati-Main Campus
(99 miles)
Cincinnati, OH

Marshall University
(110 miles)
Huntington, WV

Morehead State University
(125 miles)
Morehead, KY