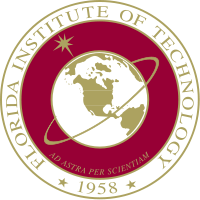 Florida Institute of Technology
Map 150 West University Boulevard, Melbourne, FL 32901-6975» 321-674-8000 » www.fit.edu

The School of Psychology at the Florida Institute of Technology believes that students who are interested in pursuing a career in psychology have a thirst for knowledge and understanding of human behavior as well as a desire to make a difference to peoples lives. The department offers the opportunity to start making that difference even whilst still study by involving them in active research projects, case studies and applied work through internships. Faculty members support and mentor students by involving them in this work and challenging them along the way. Graduates are able to go on to successful careers in the psychology field.

Interview
This school has not been interviewed yet. Contact us if you would be interested in an interview.
Format
Accreditation
APA Accredited
Psychology Degrees Offered:
Masters of Arts in Psychology
Masters of Science in Clinical Psychology
Reviews
Florida Institute of Technology has no reviews yet.
Tuition & Financial Aid
Campus Setting: City - Small
Inquire for current tuition
Latest News on Google
Category
Florida Institute of Technology has programs in the following specializations: General Psychology, Clinical Psychology.
Location
Florida Institute of Technology has campus locations in: Florida
Nearby Schools for Psychology

University of Central Florida
(51 miles)
Orlando, FL

Florida Atlantic University
(121 miles)
Boca Raton, FL

University of South Florida-St. Petersburg
(125 miles)
St. Petersburg, FL

Nova Southeastern University
(139 miles)
Fort Lauderdale, FL

University of Florida
(151 miles)
Gainesville, FL

Barry University
(153 miles)
Miami, FL

Florida International University
(160 miles)
Miami, FL

University of North Florida
(161 miles)
Jacksonville, FL

University of Miami
(163 miles)
Coral Gables, FL, Online Option