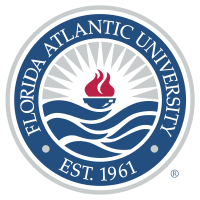 Florida Atlantic University
Map 777 Glades Rd, Boca Raton, FL 33431-0991» 561-297-3000 » www.fau.edu/

The General-Experimental Psychology Master of Arts program at the Florida Atlantic University strives to impart the valuable knowledge needed for students to gain a solid start on the road to a Doctoral Degree. Graduates have gone on to specialize in a wide range of psychology based tracks at Doctoral level with over 95% of recent students being accepted on to a Ph.D. program. The M.A program uses mentors to assist students in completing the required 31 hours of semester based credit as well as the master thesis. The program is available on a full time basis and takes 2-3 years to complete.

Interview
This school has not been interviewed yet. Contact us if you would be interested in an interview.
Format
Accreditation
APA Accredited
Psychology Degrees Offered:
Master of Arts degree in General-Experimental Psychology
Master of Arts in Clinical Psychology (MACL)
Reviews
Florida Atlantic University has no reviews yet.
Tuition & Financial Aid
Campus Setting: City - Small
Inquire for current tuition
Latest News on Google
Category
Florida Atlantic University has programs in the following specializations: Mental Health Psychology, Clinical Psychology.
Location
Florida Atlantic University has campus locations in: Florida
Nearby Schools for Psychology

Nova Southeastern University
(22 miles)
Fort Lauderdale, FL

Barry University
(35 miles)
Miami, FL

Florida International University
(46 miles)
Miami, FL

University of Miami
(46 miles)
Coral Gables, FL, Online Option

Florida Institute of Technology
(121 miles)
Melbourne, FL

University of Central Florida
(168 miles)
Orlando, FL

University of South Florida-St. Petersburg
(183 miles)
St. Petersburg, FL