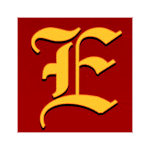 Edinboro University of Pennsylvania
Map 219 Meadville Street, Edinboro, PA 16444-0001» 814-732-2000 » www.edinboro.edu/

The Department of Psychology influences one of the most popular undergraduate majors offered by the Edinboro University of Pennsylvania. Throughout this course students will complete work inside the classroom as well as in the psychology lab. All work is approved by the American Psychological Association for undergraduate programs and applies communication, critical thinking, and research skills into an advanced understanding of the diversity of human behavior. Students will learn about counseling, corrections programs, social services and the business side of the psychology world. This program is designed to assist students in fulfilling requirements needed to pass into more advanced levels of study in their selected field of expertise.

Interview
This school has not been interviewed yet. Contact us if you would be interested in an interview.
Format
Accreditation
APA Accredited
Psychology Degrees Offered:
Master of Education in Educational Psychology
MA Media Psychology
Reviews
Edinboro University of Pennsylvania has no reviews yet.
Tuition & Financial Aid
Campus Setting: Town - Fringe
Inquire for current tuition
Latest News on Google
Category
Edinboro University of Pennsylvania has programs in the following specializations: Educational Psychology.
Location
Edinboro University of Pennsylvania has campus locations in: Pennsylvania, Online
Nearby Schools for Psychology

Cleveland State University
(84 miles)
Cleveland, OH

Medaille College
(98 miles)
Buffalo, NY

Chatham University
(99 miles)
Pittsburgh, PA

Carnegie Mellon University
(99 miles)
Pittsburgh, PA

Point Park University
(99 miles)
Pittsburgh, PA

Indiana University of Pennsylvania-Main Campus
(100 miles)
Indiana, PA

University at Buffalo
(104 miles)
Buffalo, NY

California University of Pennsylvania
(125 miles)
California, PA, Online Option

SUNY College at Brockport
(144 miles)
Brockport, NY

University of Rochester
(154 miles)
Rochester, NY