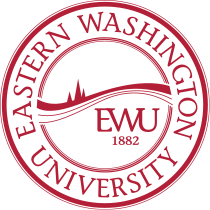 Eastern Washington University
Map 526 5th Street, Cheney, WA 99004-2496» 509-359-6200 » www.ewu.edu

The Eastern Washington University offers a number of educational tracks for those interested in psychology. Their first option is the undergraduate program, leading to a BA in psychology, or a BS in applied developmental psychology. They also offer graduate programs in a range of different psychological disciplines, including experimental, clinical and school psychology, as well as school counseling and mental health counseling. As such, the courses prepare those who wish to work in the field of psychology in a variety of different employment areas, including schools, communities and mental health settings. They also offer various masters programs in the field.

Interview
This school has not been interviewed yet. Contact us if you would be interested in an interview.
Format
Accreditation
APA Accredited
Psychology Degrees Offered:
Master in Clinical Psychology (MS)
Masters in Mental Health Counseling (MS)
Master of Arts in Psychology
Reviews
Eastern Washington University has no reviews yet.
Tuition & Financial Aid
Campus Setting: Town - Fringe
Inquire for current tuition
Latest News on Google
Category
Eastern Washington University has programs in the following specializations: Clinical Psychology, Mental Health Psychology, General Psychology.
Location
Eastern Washington University has campus locations in: Washington
Nearby Schools for Psychology

Washington State University
(56 miles)
Pullman, WA, Online Option

Central Washington University
(142 miles)
Ellensburg, WA