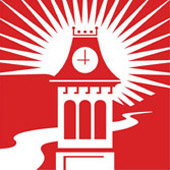 California University of Pennsylvania
Map 250 University Ave, California, PA 15419-1394» 724-938-4400 » www.calu.edu

The California University of Pennsylvania is offering a Master of Science Degree in School Psychology. This is a graduate program which combines the knowledge and skill set of several different related branches of Psychology such as Child, Human, Educational and a highlighted focus on Special Education. This program is particularly beneficial to those seeking a career as a School Psychologist as it involves gaining valuable insight into the theories and practices behind consulting with parents and teachers, staff training and behavioral interventions. For a full time student, it takes around 14 months to gain the required credits after which the next route is up to them.

Interview
This school has not been interviewed yet. Contact us if you would be interested in an interview.
Format
Accreditation
APA Accredited
Psychology Degrees Offered:
Master of Science - School Psychology
Master of Science in Psychology - Master of Science in Addiction Counseling - Master of Science in Marriage and Family Counseling/Therapy
Reviews
California University of Pennsylvania has no reviews yet.
Tuition & Financial Aid
Campus Setting: Suburb - Large
Inquire for current tuition
Latest News on Google
Category
California University of Pennsylvania has programs in the following specializations: School Psychology, Counseling Psychology.
Location
California University of Pennsylvania has campus locations in: Pennsylvania, Online
Nearby Schools for Psychology

Carnegie Mellon University
(26 miles)
Pittsburgh, PA

Point Park University
(26 miles)
Pittsburgh, PA

Chatham University
(26 miles)
Pittsburgh, PA

West Virginia University
(30 miles)
Morgantown, WV

Indiana University of Pennsylvania-Main Campus
(54 miles)
Indiana, PA

Marietta College
(94 miles)
Marietta, OH

American Public University System
(120 miles)
Charles Town, WV, Online Option

Shippensburg University of Pennsylvania
(125 miles)
Shippensburg, PA

James Madison University
(125 miles)
Harrisonburg, VA

Edinboro University of Pennsylvania
(125 miles)
Edinboro, PA, Online Option