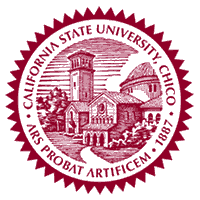 California State University-Chico
Map First and Normal Sts, Chico, CA 95929-0150» 530-898-6116 » www.csuchico.edu

The Psychology Department at California State University-Chico helps students prepare for positions in a teaching career at the community college level or to continue in a learning environment through enrollment in the doctoral program. Content covered within the MA program includes human learning, advanced general psychology, contemporary issues, and human learning. Both research and methodology play an important role in the success of students within the program and psychometrics, advanced statistics, and research methods are a core requirement. Students will select or be provided with a selected member of faculty for research activities and mentor ship to diversify their experience and supply insight into future fields of study or professionalism.

Interview
This school has not been interviewed yet. Contact us if you would be interested in an interview.
Format
Accreditation
APA Accredited
Psychology Degrees Offered:
Masters in Psychological Science
Master of Arts in Psychology
Master of Science in Psychology
Master of Science Industrial/Organizational Psychology
Reviews
California State University-Chico has no reviews yet.
Tuition & Financial Aid
Campus Setting: City - Small
Inquire for current tuition
Latest News on Google
Category
California State University-Chico has programs in the following specializations: General Psychology, Industrial/Organizational Psychology.
Location
California State University-Chico has campus locations in: California
Nearby Schools for Psychology

California State University-Sacramento
(84 miles)
Sacramento, CA

Sonoma State University
(106 miles)
Rohnert Park, CA

University of Nevada-Reno
(108 miles)
Reno, NV

Dominican University of California
(126 miles)
San Rafael, CA

John F Kennedy University
(129 miles)
Pleasant Hill, CA

Saybrook University
(137 miles)
San Francisco, CA

Golden Gate University-San Francisco
(137 miles)
San Francisco, CA

California Institute of Integral Studies
(138 miles)
San Francisco, CA

University of San Francisco
(139 miles)
San Francisco, CA, Online Option

San Francisco State University
(143 miles)
San Francisco, CA, Online Option